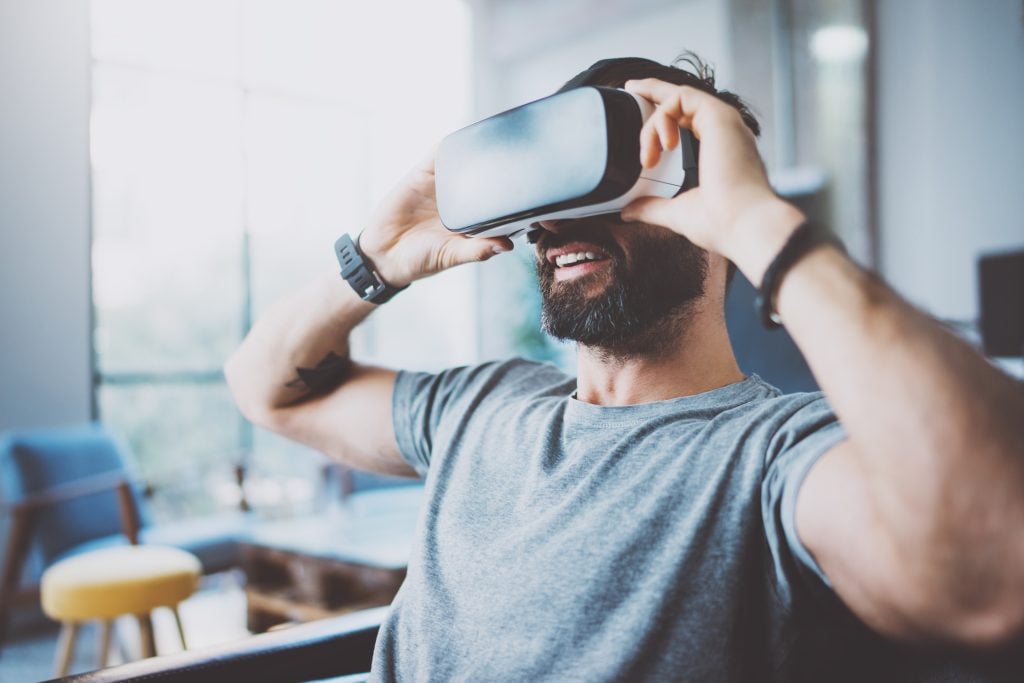 The idea of having sex in the metaverse may be off-putting to most, but a VR expert believes people will 'lean into convenience,' just as they did with dating apps.
Sam Hall, managing director of Mixed Reality Rooms, predicts that in 10 years, people from all walks of life will strap on VR headsets to avoid the effort or the risk that can be associated with in-person sex.
He also suggested that VR headsets will be more accessible in the next decade, phasing out pornography apps and websites just like the two did to magazines.
Read more: VR expert reveals how 'metaverse sex' will replace porn apps and websites in 10 years