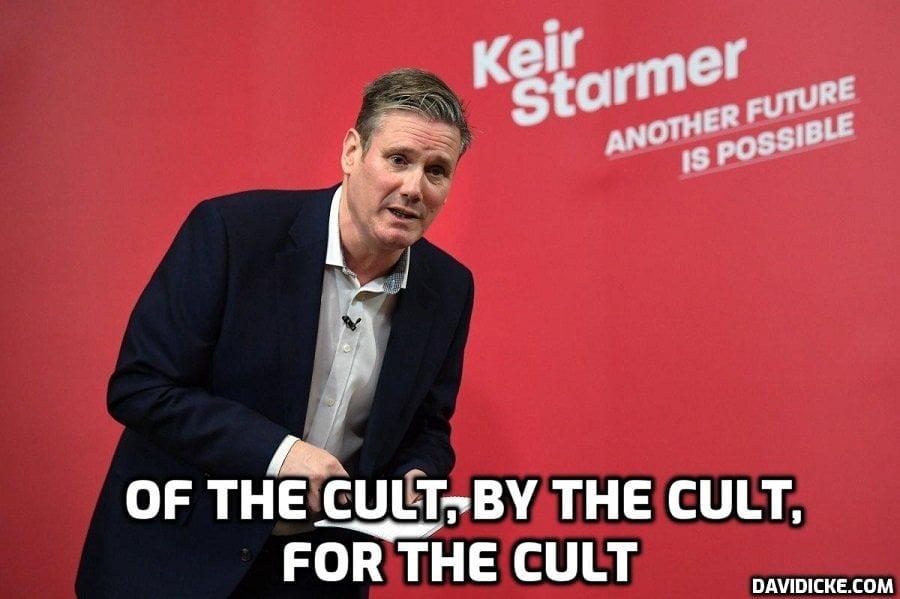 Four Labour shadow cabinet members are on resignation watch tonight after Keir Starmer failed to quell Labour wrath over the Israel-Hamas conflict – as the party faces a possible implosion following the leader's silence on Gaza at PMQs.
Sources close to the Labour leader have claimed MPs including shadow faith minister Sarah Owen and shadow Cabinet Office minister Rachel Hopkins are the subject of a 'real operation' to prevent them stepping down following a row over Sir Keir's comments on Israel's siege of Gaza.
It followed an interview with LBC in which he appeared to argue Israel had a 'right' to cut off vital supplies to the region, before issuing an urgent clarification claiming he had meant the nation actually had a 'right' to self-defence.
The Opposition leader today issued a statement backing 'humanitarian pauses' and said Israel should 'turn back on the supplies it controls' after a tense meeting with Muslim MPs in Westminster.
Sir Keir seemed to be desperately trying to avoid inflaming the issue at today's PMQs, using all his six questions at the weekly Commons clash to target Rishi Sunak on domestic issues.
But his tactics were immediately undermined when shadow equalities minister Yasmin Qureshi stood up and demanded: 'How many more innocent Palestinian people must die before this prime minister calls for a humanitarian ceasefire?'
A source close to the Labour Leader told The Times on Wednesday night: 'There's a real concern that if we lost a shadow minister, for example, that all of the others come under real pressure.'
Sir Keir and Angela Rayner spoke with around 12 Muslim MPs and peers on Wednesday in a bid to calm tensions – but sources within the party still say it is 'unacceptable' Labour has not backed a ceasefire, and that the meeting 'made things worse'.
Read More: FOUR Labour shadow cabinet members are on resignation watch over Starmer's stance on Gaza