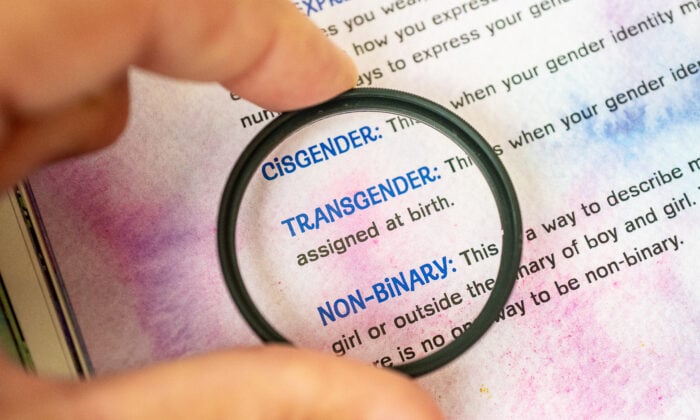 Last month, the University of Leicester published a lengthy document that gave 'Trans Inclusive Culture' guidance to museums, galleries and other arts institutions. The aim was to help these organisations be "more ambitious and confident in advancing trans inclusion".
The guidance was unanchored from any attempt at moderation or balance and therefore caught the attention of the national press. It seemed to imply that arts organisations should nudge, indeed even shove, aside their core remits of display and preservation, research and education, and instead refocus resources onto the promotion of 'EDI', identity politics and, in particular, gender ideology. For example, the guidance suggests that museums should "ensure your allyship and support for the trans community is permanently visible". Another example: forget our established language from across millennia, forget that we are a biologically sexed species: the guidance suggests museums should use "gender-inclusive language in shaping all elements of public programming". More of the unanchored over-reach here, worth reading in full…
The difficulties are obvious. This isn't the purpose of a museum or art gallery – they are not engines of ideology promotion. Imagine if an institution, following the same logic, balanced the "permanent visibility" of transgenderism with equally "permanent visibility" of all nine protected characteristics under the Equality Act. Art institutions would become agitprop shops. What about those who don't want to see ourselves reduced to our membership of identity groups, don't want to see the world through the lens of identity politics?
Curiosity piqued, I submitted an FOI request to the U.K. Research and Innovation quango to see how much we taxpayers had contributed to the creeping demise of free thought and quirky diversity inside our museum spaces. Not too bad; a mere £7,300 of taxpayer's cash helped to pay for this nonsense at Leicester.
But what is more concerning is that this small grant was part of a huge grant of £1.25 million to the University of Leicester – which seems to have come with virtually no strings attached.
Read More: This 'Trans Inclusive Culture' Guidance for Museums is Indefensible