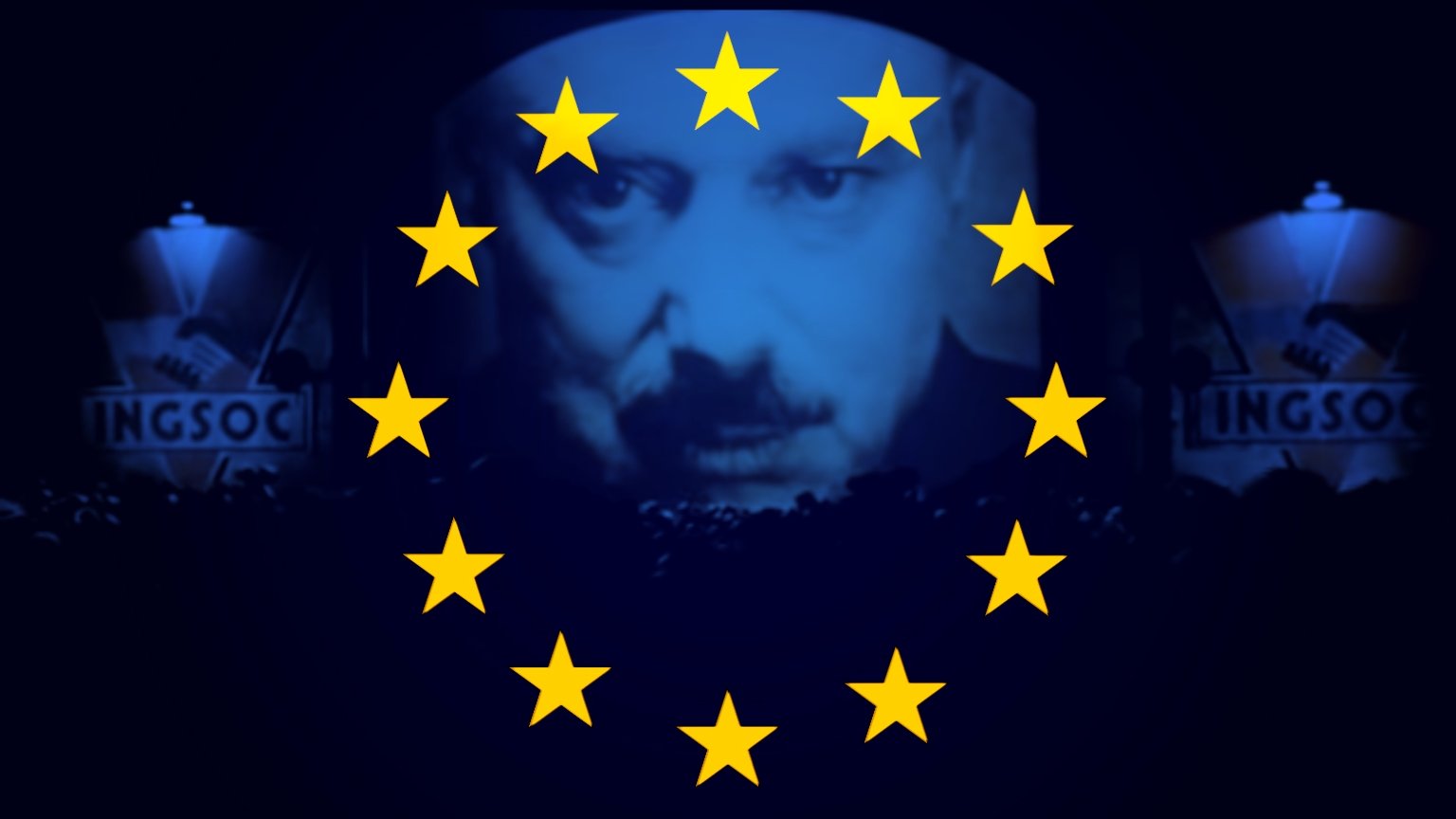 Europe has entered it second great migration crisis since 2014.
Numbers are now at levels not seen since the aftermath of the Libyan civil war in 2014. Here, from the Italian Institute for International Political Studies, is a graph of migrant arrivals in Italy from January 2010 through September 2023.
EU statistics confirm the extreme situation: Before the end of 2023, the EU, Norway and Switzerland together are projected to receive more than a million asylum applications, and therefore to meet or even exceed the 2016 record of 1.23 million. Germany alone has seen a 74% increase in applications compared to the same period in 2022; only Latvia and Estonia have faced higher pressure, due to migration from Belarus caused by the war in Ukraine. So far, the EU, which is entrusted with the security of European borders, has reacted with tepid half-measures, proposing to fast-track the approval process outside of Europe for those applicants with the least chances of success. This is expected to affect only a minority – perhaps a quarter – of migrants. The rest will enter the Schengen Area as before and live on state entitlements while their applications are processed over months and years.
The examples of Denmark and Hungary show that the migration policies of individual member states can have a dramatic impact on the settlement of migrants domestically. Both countries have taken a hard line against mass migration, and Denmark has seen their asylum applications fall by 56% compared to 2022, while Hungary has processed a mere 26 applications for all of 2023. There is basically no chance that the present German government, dominated by Social Democrats and Greens, will follow their lead any time soon. They are currently negotiating legal adjustments that will allegedly make it slightly easier to deport migrants whose asylum applications have been denied. Nobody believes this will change anything.
The latest polls show that migration is now the most important political issue for 44% of Germans. Despite wall-to-wall climate hysteria from the state media, environmental concerns now take a distant second place, predominating for a mere 18% of voters. The energy crisis of 2022 inaugurated the great German political volte face, and the migrant crisis seems poised to complete it. Collectively, the ruling parties of the "traffic light" coalition claim the continued loyalty of only 33% of Germans: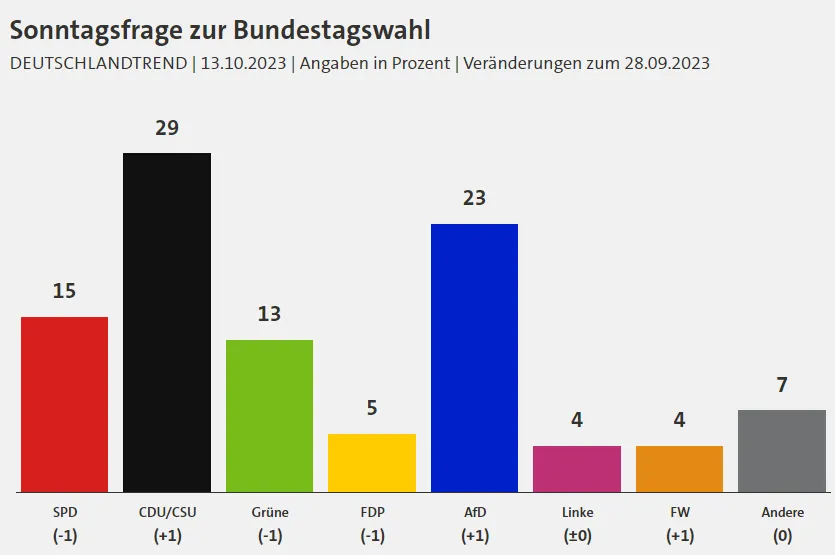 The media cannot suppress the migrant problem or talk it away, because the consequences are very immediate and extremely visible at the local level. Every last community has to find housing for the new arrivals. Generally they're accommodated at first in school sport halls. In the longer-term, migrants receive housing rented by municipal authorities, which is expensive and in extremely short supply.
Read More: Europe Successfully Closed its Borders to the Unvaccinated. Why Can't it Stop Illegal Immigrants Pouring in?