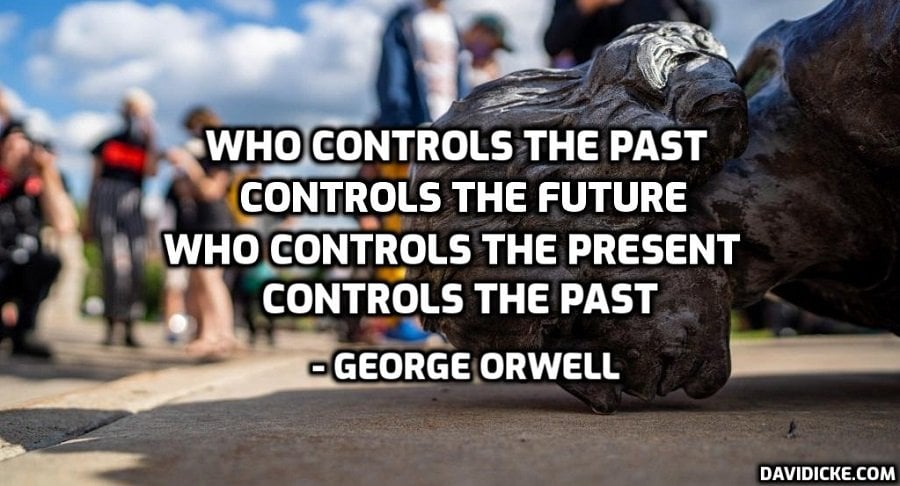 The ancient stone circle at Avebury is one of Britain's greatest archaeological treasures. It is Europe's largest stone circle, a World Heritage site and attracts hundreds of thousands of visitors every year.
But an extraordinary set of photographs just released by Historic England reveal a chapter in the site's history that many aren't aware of.
The images show a group of men in the 1930s erecting the stones.
The archive images reveal the 'restoration' work taking place in the tiny Wiltshire village 90 years ago. With trucks, ropes and pulleys, the workmen are seen transforming an apparent empty grassy space into what we think of as the stone circle today.
The old photos show the team excavating hidden stones, moving them into chosen positions and standing them upright on new concrete plinths, which are then hidden with soil.
The release of the images immediately shocked enthusiasts. After some were shown to a Facebook specialist group, their horrified comments included: 'I had no idea the circle is a restoration! I now no longer have the sense of awe and reverence I previously had of the circle.'
The 'Ancient and Sacred Sites of Avebury' Facebook group has more than 3,000 members who are fans of the prehistoric site. One commented: 'We have no way of knowing if this disinterment and re-erection is a true replication of that original. Now I feel I was conned by my own romantic imagination.'
Historic England released the 550 digitised photographic slides for the first time on its website last month and they are freely available to the public. We reproduce some of them here.
The rest are available to view at historicengland.org.uk.
The story they reveal is that fabulously wealthy marmalade tycoon Alexander Keiller had bought much of the land at Avebury, including the manor where he lived.
Keiller was a keen amateur archaeologist who was fascinated by the occult and sun worship. It was Keiller who financed the 'restoration' of the village's ancient monument.
In the specialist archaeological world it has always been known that Keiller did major work at the prehistoric site on the chalk downs near Marlborough in 1937 and 1938.
One Avebury expert says: 'Keiller did a pretty good job actually. The stones are pretty much in the right places, although one might be upside down.'
Mike Pitts – broadcaster, author and a leading expert on the Avebury site – adds: 'There's nothing controversial in these new images, but of course nowadays we wouldn't do it like that.'
Nevertheless, to the non-specialist eye, the newly released pictures seem very surprising. Men in shirts, ties and waistcoats are seen posing alongside the 'ancient' stones they have just erected and set in concrete. Trucks, gunpowder and heavy machinery was used in the reconstruction process.
Keiller's 'restoration' was necessary in the first place because, amazingly, the stone circle had been almost completely destroyed over the previous centuries.
Read More: Revealed: The World Heritage ancient stone circle at Avebury is FAKE