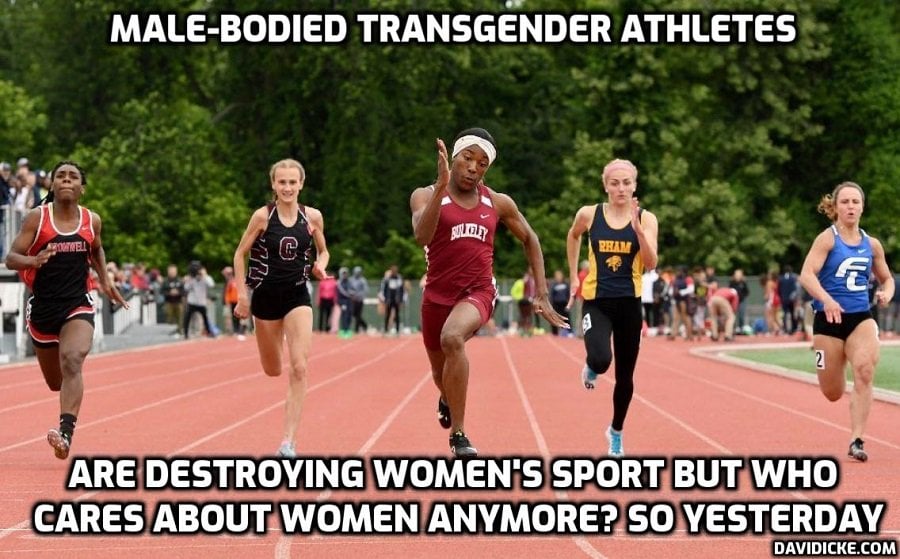 Transgender cyclists took both gold and silver medals at the women's races at the Chicago CycloCross Cup in the latest example of male athletes unfairly pushing out their female competitors. The Mail has more.
Tessa Johnson, 25, won first place in the Women's SingleSpeed and Cat Half categories while Evelyn Williamson, 30, placed second in the SingleSpeed at the October 7th contest.

The transgender pair made headlines earlier this year for sweeping the competition at several women's races amid fervent debate over the inclusion of transgender athletes in women's sports.

In the Women's SingleSpeed race, Johnson took the gold and Williamson took silver, leaving only one biological female on the podium, Allison Zmuda, placing third for bronze.

Johnson placed first in the Women's Cat Half, winning $150 in prize money. Williamson placed fourth in that race, receiving a $75 prize.

The CycloCross Cup took place at Jackson Park in Chicago, Illinois from October 7th to 8th, and held over a dozen different competitions for men, women and junior athletes.

On its website, the Chicago CrossCup said it welcomes transgender athletes and that it follows USA Cycling's Transgender Athlete Participation policies. …

Williamson and Johnson won the Racing-Athletic Relay Cross in Chicago on August 27th – competing under the team name 'TS-ESTRODOLLS' in reference to the female hormone estrogen.

Williamson appeared to compete in both men's and women's categories at the Sky Express Winter Criterium in March 2020, where he won first place racing against women but didn't place in the men's race comprised of 40 cyclists.

He has been racing in the women's category since at least 2017, winning 18 titles.

Johnson has also picked up a number of victories in female races, after previously competing in men's categories while riding for Clemson University, according to Reduxx. …

Killips had sparked widespread outrage after appearing to shove female Cyclocross champion Hannah Arensman in a competition in December 2022 – who went on to quit the sport entirely after feeling transgender athletes were ruining the sport.

Arensman left the sport entirely this year after losing a podium place to the trans rider.
"A guy, even if mediocre in the men's field, is more than capable of breaking records and making podiums in women's races," she added.
Read More: Transgender Cyclists Take Gold and Silver Medals in Chicago