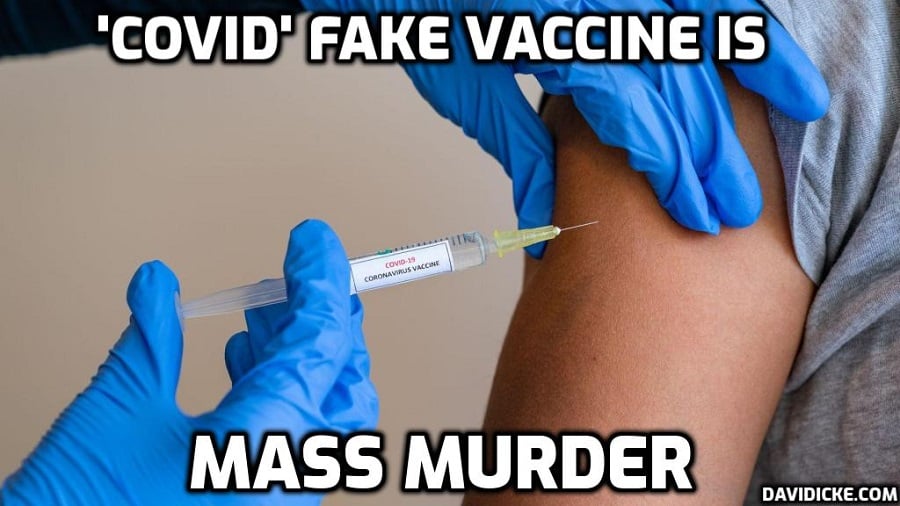 On Monday, nine leading experts convened for a four-hour emergency hearing on the discovery of plasmid DNA in covid-19 vaccines.
The hearing was to determine what is currently known about the plasmid DNA contamination in vials of covid injections and to discuss the implications of the possible integration of this DNA into the genomes of the billions of people who have been injected.
The panel of nine international experts included Kevin McKernan, Dr. Janci Lindsay, Professor Sucharit Bhakdi, Associate Professor Dr. Byram Bridle, Dr. Peter McCullough, Professor Brigitte König, Dr. Jessica Rose, Dr. Alexandra Henrion-Caude, and Katie Ashby-Koppens.  World Council for Health("WCH") Steering Committee members Christof Plothe and Dr. Mark Trozzi hosted the hearing.
You can watch the full four-hour hearing on WCH's website HERE and you can read a summary of the hearing published by WCH's Substack HERE.
Appropriately, the first presentation was by Kevin McKernan who in April 2023, broke the shocking news of his discovery of the presence of significant contamination by DNA plasmids in vials of Covid-19 'vaccines' manufactured by Pfizer and Moderna.  McKernan explained that he had sequenced nucleic acid in Moderna and Pfizer vials and found that as much as 35% was DNA from bacterial plasmids. This finding has since been confirmed by various other laboratories, including in the USA, Japan, France, and Germany, with a recent study finding DNA in all 24 vials tested.
The second presentation was by Dr. Janci Lindsay who identified various ways in which the injections may be triggering cancers, including the role of LNPs, the SV40 promoter, and even the spike protein. DNA contamination would play a significant role in most of these mechanisms.
The third presentation was by Dr. Alexandra Henrion-Caude who spoke about the ways in which we can be exposed to foreign DNA, what has been known for some time about circulating DNA and whether DNA contamination can reprogramme our genes and cause cancer.  There are at least five ways in which contaminant DNA can enter the intact nucleus. She explained that regarding adenovirus-based vaccines, it has been known for a long time that adenoviruses may enable the integration of DNA into our cells. So, adenovirus vector injections such as AstraZeneca also need to be re-examined in the context of foreign DNA being integrated into our own. There are also other co-factors such as radiation and other drugs that enable integration.  All of this should have been tested before covid injections were put on the market, but wasn't.
The fourth presentation was by Prof. Sucharit Bhakdi gave an overview of the dangers of foreign DNA integration in our cells in layman's terms.  The list of possible destructive effects on our bodies' cells and organs is horrifying.  Prof. Bhakdi explained that the possible consequences are unending and could be inherited by the descendants of vaccinated people.
The fifth presentation was given by Dr. Byram Bridle who is very familiar with plasmid DNA.  He explained that the DNA contamination in the injections is a sign that they were not manufactured properly.  He explained how at a molecular level DNA is getting into vaccinee's cells.
The sixth presentation was by Dr. Peter McCullough identified four domains of adverse events, namely cardiovascular, neurological, immunologic, and – the one that may be most directly influenced by DNA contamination – oncogenesis.
The seventh presentation was by Prof. Brigitte König.  As she agreed with all the previous presentations, she felt she couldn't contribute more to the harms and concerns.  So, she spoke for a few minutes about the research she had been involved in to try and fill in the unknowns of the effects of various cells in the body since the story of DNA contamination broke.
Read More: Leading experts discuss #PlasmidGate and conclude covid injections must be stopped immediately and a public investigation conducted