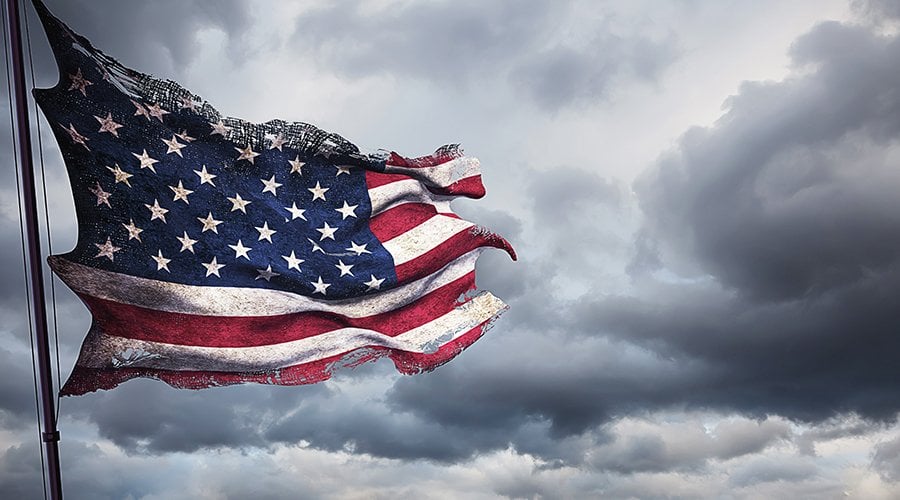 "When plunder becomes a way of life for a group of men in a society, over the course of time they create for themselves a legal system that authorizes it and a moral code that glorifies it." ― Frédéric Bastiat, French economist
Pay no heed to the circus politics coming out of Washington DC. It's just more of the same grandstanding by tone-deaf politicians oblivious to the plight of the citizenry.
Don't allow yourselves to be distracted by the competing news headlines cataloging the antics of the ruling classes. While they are full of sound and fury, they are utterly lacking in substance.
Tune out the blaring noise of meaningless babble. It is intended to drown out the very real menace of a government which is consumed with squeezing every last penny out of the population.
Focus instead on the steady march of the police state at both the national, state and local levels, and the essential freedoms that are being trampled underfoot in its single-minded pursuit of power.
While the overt and costly signs of the despotism exercised by the increasingly authoritarian regime that passes itself off as the United States government are all around us—warrantless surveillance of Americans' private phone and email conversations by the FBI, NSA, etc.; SWAT team raids of Americans' homes; shootings of unarmed citizens by police; harsh punishments meted out to schoolchildren in the name of zero tolerance; drones taking to the skies domestically; endless wars; out-of-control spending; militarized police; roadside strip searches; privatized prisons with a profit incentive for jailing Americans; fusion centers that collect and disseminate data on Americans' private transactions; and militarized agencies with stockpiles of ammunition, to name some of the most appalling—you rarely hear anything about them from the politicians, the corporations or the news media.
So what's behind the blackout of real news?
Surely, if properly disclosed and consistently reported on, the sheer volume of the government's activities, which undermine the Constitution and dance close to the edge of outright illegality, would give rise to a sea change in how business is conducted in our seats of power.
Yet when we're being bombarded with wall-to-wall news coverage and news cycles that change every few days, it's difficult to stay focused on one thing—namely, holding the government accountable to abiding by the rule of law—and the powers-that-be understand this.
As with most things, if you want to know the real motives behind any government program, follow the money trail.
When you dig down far enough, you quickly find that those who profit from Americans being surveilled, fined, scanned, searched, probed, tasered, arrested and imprisoned are none other than the police who arrest them, the courts which try them, the prisons which incarcerate them, and the corporations, which manufacture the weapons, equipment and prisons used by the American police state.
Read More: This Is Not Freedom, America: The Profit Incentives Driving the American Police State