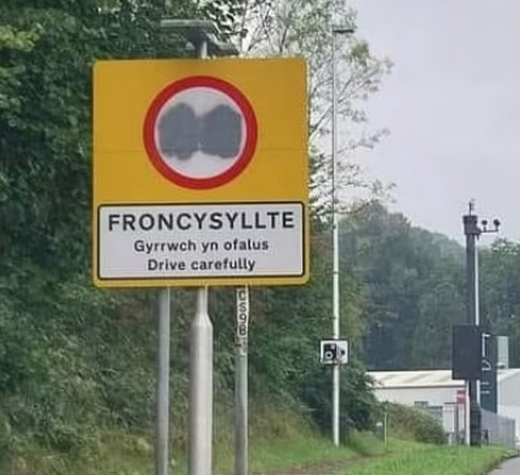 Welsh people have started fighting back against the country's new 20mph speed limit by painting over road signs for the newly-restricted zones.
Furious locals spray painted over signs for the 20mph limit after Wales's new rules came into force today – as lorry drivers also vowed to show their opposition by driving at 19mph.
The clampdown has seen Wales become the first country in the UK to reduce speed limits down from 30mph in built-up residential areas with a view to saving lives and cutting costs for the NHS.
The Conservatives have, however, called the Labour-run government's ULEZ-style clampdown 'ludicrous' as they accused the devolved authority of having an 'anti-worker, anti-road and anti-motorist agenda'.
Now, motorists have reported feeling scared to drive on roads amid the threat of penalties and widespread confusion about the new rules.
Read more: Wales revolts against 20mph speed limit: Furious locals destroy new road signs as £33m clampdown comes into force today with drivers scared to hit the roads and crawling along at 19mph