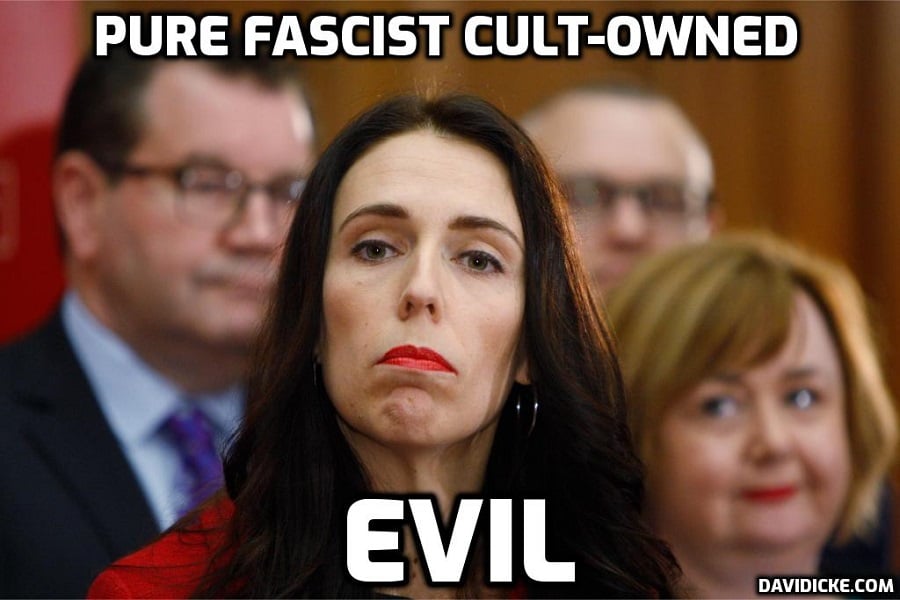 Some sixteen months after the peaceful assembly of people from all areas of New Zealand was brutally invaded and dispersed by henchmen of the political State, an extraordinary documentary film has emerged: 'River of Freedom'.
River of Freedom
is a documentary being
shown in cinemas across New Zealand
sharing the inside story of the New Zealand Convoy and Parliament protests in February and March 2022 – who the people were, why they were there, and what happened!  Fed up with covid restrictions and vaccine mandates, thousands of people convoyed to Wellington from all around the country, demanding change and expecting democratic representation.
You can watch other trailers for River of Freedom HERE.
Dr. Emanuel Garcia was one of those who gathered on the grounds of Parliament in Wellington, New Zealand, as convoys snaking across the north and south islands converged on a sunny 9 February 2022.  "[Most of us] knew that mainstream media coverage of the convoy, the gathering and whatever unfolded in the time ahead would be slanderous and untruthful. As indeed it was," he said.
Dr. Garcia is a Philadelphia-born psychoanalyst, psychiatrist and author who emigrated to New Zealand in 2006. He retired from psychiatric practice in 2021, refusing to be inoculated, after working in the public sector in New Zealand.
When he attended the premiere of River of Freedom on 7 September, he was transported back to "that relatively brief but powerful time when the citizenry reclaimed their rights, stood their ground and created, in microcosm, a society of mutual sustenance."
"Watching the images of the multitudes who had the audacity to oppose the government's demolition of fundamental human rights and its imposition of divisive and, frankly, illegal mandates, I was reminded of the many kindly and generous people I met, the determination to assert our unalienable rights, our requests for someone – anyone – from the elected body of Parliament simply to meet with us and to discuss our concerns, and the monolithic refusal of our politicians to engage," he said.
He remembered the day when victims of the mandated injection were memorialised by a string of white crosses hung across the stage and felt honoured to have been able to say a few words on their behalf.
"As the days and weeks wore on and the government's frustration with a strong and peaceful presence grew, police actions became more aggressive and attempts to undermine our ability to continue residence became bolder. And all of this occurred during a period when a 'vax apartheid' state had been declared and those of us who were unjabbed were not permitted access to restaurants, churches, theatres, barbers, cinemas or gyms," he said.
Read More: River of Freedom: The true account of the 2022 freedom protests in New Zealand