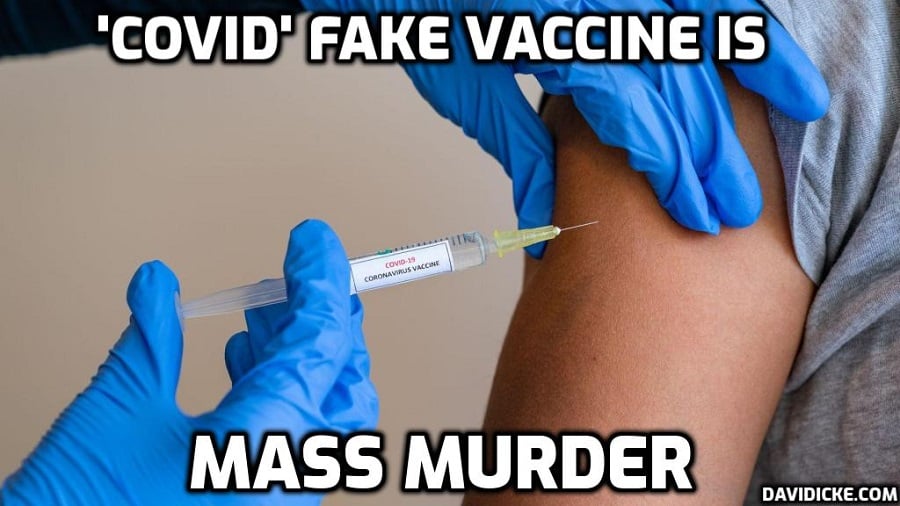 Last Friday, Germany's covid inquiry summoned the head of Germany's public health authority, Lothar Wieler, and the head of Germany's drug regulatory agency, Brigitte Keller-Stanislawski.
Wieler admitted that Germany's public health authority, RKI, had done a study on the effectiveness of covid "vaccines" but the study had not yet been evaluated.
Worse still, Keller-Stanislawski admitted that the app developed for ease of reporting adverse effects had been so overwhelmed by the large number of reports made that it had not been able to process the data.  None of the 700,000 reports made via the app so far has been evaluated.
In Germany, the mass covid injection campaign began on 26 December 2020.   According to the World Health Organisation, as of 11 June 2023, a total of 193,234,743 "vaccine" doses had been administered to a population of around 84.4 million.
The major German political parties will never investigate the pandemic response, because they are all complicit in it.
Across the entire political landscape of the Federal Republic, the right-populist Alternative für Deutschland ("AfD") stands alone in its critical stance towards lockdowns and mass vaccination, and only in the state parliament of Brandenburg do they have sufficient seats to gather an investigatory committee on the transgressions of the Corona era.
On Friday, 1 September, the AfD-convened Brandenburg Corona Committee summoned Robert Koch-Institut ("RKI") Chief Lothar Wieler (the German counterpart to Anthony Fauci) and Brigitte Keller-Stanislawski, head of the Department of Pharmaceutical Safety and Diagnostics at the Paul-Ehrlich-Institut ("PEI"). They were questioned for six hours on the covid vaccines.
Journalists who eagerly reported Wieler's every utterance during the covid pandemic almost totally ignored his committee testimony. Among the few exceptions is Larissa Fußer, who has provided extensive reporting at Apollo News. The picture she paints is incredible: Neither the RKI, Germany's public health authority, nor the PEI, our pharmaceuticals regulator, have taken even the most basic steps to evaluate the frequency or nature of vaccine injuries or even the effectiveness of the vaccines in general. Technical problems, staff shortages and the sheer extent of the data have prevented them from fulfilling their most basic duties.
Keller-Stanislawski … reported her institute was massively overwhelmed, causing substantial delays in the evaluation of vaccine side effects that persist until this day. For example, she said, data from the "SafeVac" app released by PEI in December 2020 has yet to be analysed. The app was developed by PEI to allow easy reporting of adverse events. … They have received so many reports that they overwhelmed the technical infrastructure supporting the app. Data from 700,000 participants remain unprocessed …

Additionally, PEI staff were dramatically overworked. "There were people who only dealt with deaths and people who only dealt with myocarditis," Keller-Stanislawski said. "We had much more work than before, all because of this vaccine. We had to get help from other departments because we didn't have enough people to handle the adverse events." [Emphasis added]

Data on vaccine side effects have not yet been evaluated, Apollo News, 4 September 2023
The PEI didn't start evaluating adverse vaccination events yesterday. They've been doing this for many years, and yet somehow the world's most safe and effective vaccine yielded so many adverse event reports that they literally broke their computers and made their routine safety evaluations impossible.
According to Keller-Stanislawski, data from the Association of Statutory Health Insurance and from insurance companies also remain to be evaluated. Although the RKI has developed a program that can process the insurance data, it requires further adjustments, which have yet to be carried out. The insurance data include, for example, doctors' diagnoses in connection with covid vaccination that could shed light on vaccine side effects. In other words … the PEI, whose task it is to investigate the safety of covid vaccines, has published all their reviews on adverse events so far only on the basis of self-initiated reports from physicians and affected patients. [Emphasis added]

Data on vaccine side effects have not yet been evaluated, Apollo News, 4 September 2023
These reports are extremely laborious to prepare and physicians receive no remuneration for time spent writing them. The prevailing ethos among many doctors well through 2021 that the vaccines were "side-effect free" will also have disinclined many physicians even to think of associating health problems with the vaccines in the first place.
Read More: German drug regulatory authority admits that so many adverse effects from covid injections were reported that the purpose-built app couldn't cope