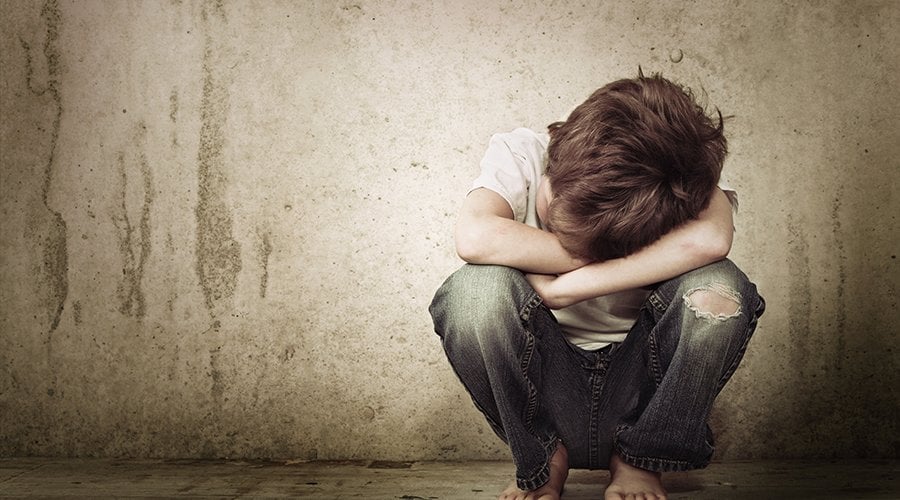 A truck driver is being hailed as a hero for rescuing "approximately 15" kidnapped children trapped in a padlocked cage in a harrowing incident of which the aftermath was caught on video.
The truck driver, who goes by Michael, explained in a June video how he witnessed a pickup truck in New Mexico on I-10 whose drivers unlocked a padlocked cage under a tarp in the truck bed, from which several children emerged.
"I'm sitting at a rest area. This truck pulls up, opens up the back. It's like a cage-looking thing… That guy and this lady have a whole bunch of kids in the back of that truck…And then they take the padlock off, raise the tarp, and all these kids come out the back, and they're forcing them into the bathroom," Michael said.
"When they coming back out, they were pushing the kids back in there, locked them back in there, and pulled the f-cking tarp down."
At the point, Michael sprang into action to save the kidnapped children and followed them.
"I called 911…I don't know what's going on. I'm not real big on calling the cops, but when it comes to kids and their safety and with all this human trafficking and all this crap going on in the world, not cool. So I call the cops just to be on the safe side," Michael said.
Michael said the kidnappers noticed him checking out their license plate and tried speeding off.
"They see me on the phone. They're watching me in the mirror the whole time. They f-cking take off," said Michael.
"The cops on the phone with me told me to follow them as close as you can, as much as you can until we get units out," he said, adding that although he lost the trail of the vehicle, he was able to provide law enforcement with key information.
"They finally caught up to them because I couldn't keep up with them. My truck only goes seventy. They catch up to them, they pull them over," Michael recounted.
Michael managed to record the aftermath of the encounter where several police vehicles with sirens flashing had a pickup truck pulled over.
In a subsequent interview, Michael told Mutha Trucker last week that he recalled seeing about 15 children in the cage.
Read More: Heroic Truck Driver Rescues Over a Dozen Children