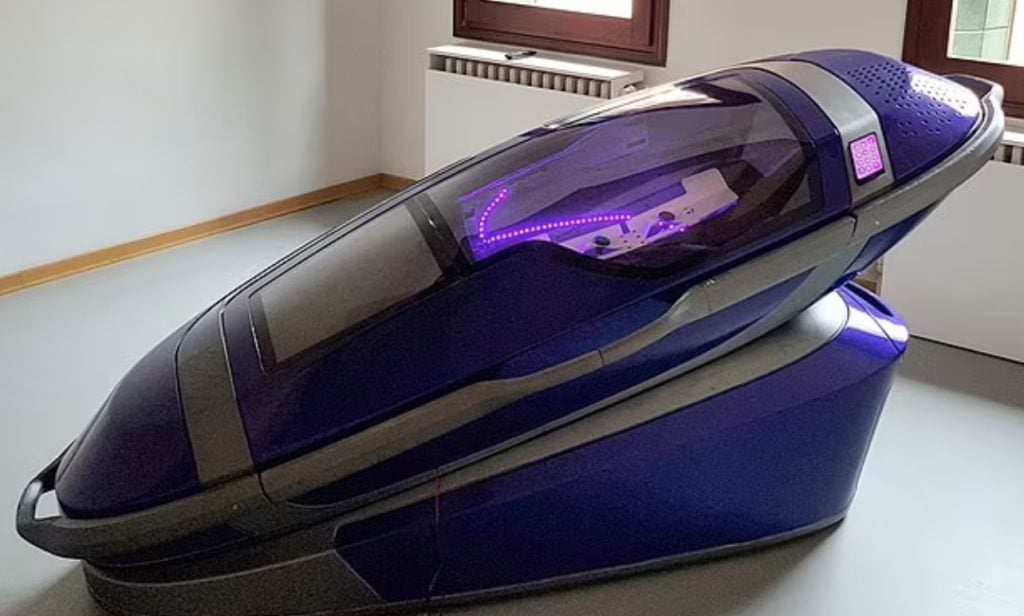 It may look like something from a Hollywood sci-fi movie but this coffin-like pod has a far more controversial purpose.
That's because it was created as a way to carry out assisted suicide — and could be used for the first time later this year.
The man behind the invention is Dr Philip Nitschke, a controversial euthanasia advocate who has been nicknamed 'Dr Death' and dubbed 'the Elon Musk of assisted suicide'.
Speaking exclusively to MailOnline, he said: 'We're ready to use it…we're talking to a number of people who are wanting to be the first to use it.'
While Dr Nitschke claims his device will give people the chance to end their lives in a 'peaceful' way, pro-life groups have warned that the 3D-printed Sarco Pods 'glamorize suicide'.
Read more: 'We're ready to use it': Anger at controverisal inventor dubbed 'Dr Death' who says his 3D-printed coffin-like 'suicide capsules' will be used for the first time this YEAR