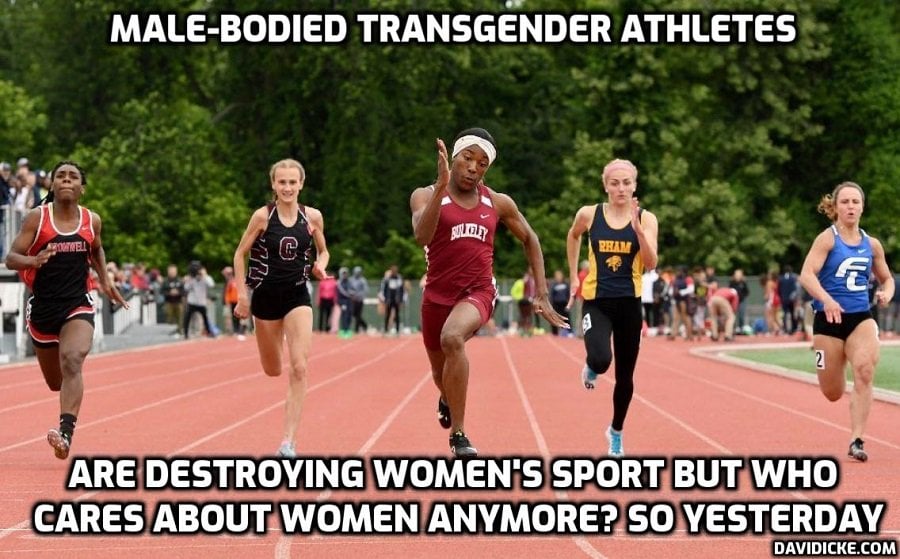 Women's rights campaigners haver criticised a transgender cyclist being featured in Vogue's top 25 'powerhouse' women.
Emily Bridges was banned from competing in the women's category of the bike sport by British Cycling.
But the athlete yesterday sparked a backlash after being named in the fashion magazine's influential list, ahead of sportswomen like the Lionesses.
Outspoken campaigner and former Olympian runner Maya Yamauchi wrote on social media: 'Right now there are numerous fabulous female athletes in Budapest competing at the World Athletics Champs.
'In other sports too, thousands of fabulous female athletes British Vogue could have chosen.'
Meanwhile, Fiona McAnena, director of Fair Play for Women, said the nomination was a 'real kick in the teeth for women'.
She told the Telegraph: 'Emily Bridges is not yet a successful international cyclist so it's hard to see why Bridges is there.
'Katarina Johnson-Thompson became the World Champion in the heptathlon– she is a world champion in a really tough event. She should be in there, not Bridges.'
In an interview with Vogue, Bridges said: 'While I have learned not to attach my entire self-worth to cycling, I'll still be fighting British Cycling's decision in the courts and the streets.
'I'll continue to march with my trans siblings and use the voice I have to challenge injustice in the world.
Read More: 'There are thousands of fabulous athletes Vogue could have chosen'