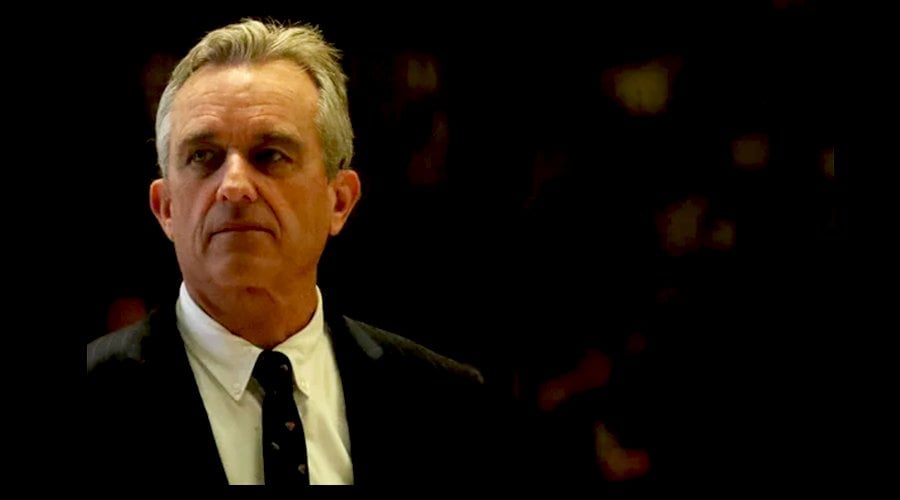 Robert F. Kennedy Jr., prominent Democratic presidential hopeful, is taking YouTube, and its parent company Google, to court. The lawsuit filed Wednesday pertains to alleged violations of Kennedy's First Amendment rights, as he contends his speeches and interviews were expunged inappropriately from the platform. As the presidential primary elections loom, Kennedy boldly predicts this tactic of stifling discourse will persist.
We obtained a copy of the lawsuit for you here.
Highlighting this act of censorship includes Kennedy's speech at Saint Anselm College, as well as his interviews with Jordan Peterson and Mike Tyson. The lawsuit argues these content removals are a blatant disregard for his constitutional rights and echo a worrying trend of suppression across the breadth of the campaign.
A focal point in Kennedy's legal argument centers on an allegation of government overreach. Kennedy's filing condemns the Biden administration for orchestrating what he views as a thorough attempt to silence dissenting voices. It clearly states, "this complaint concerns the freedom of speech and the extraordinary steps the United States government has taken under the leadership of Joe Biden to silence people it does not want Americans to hear." Furthermore, it underscores that Kennedy is far from the only casualty in this censorship campaign, but his case stands out given his ongoing challenge to President Biden for the Democratic Party's presidential ticket.
"Although YouTube is a private (non-governmental) party, it violated Mr. Kennedy's First Amendment rights when it removed videos of his political speech, as alleged above, in several ways," the complaint reads. "First, there is a sufficiently close nexus between YouTube and the federal government such that YouTube's actions may be fairly treated as that of government itself. For example, although it cited its own COVID vaccine misinformation policies when censoring Mr. Kennedy, the policies rely entirely on government officials to decide what information gets censored. They say that YouTube does not allow people to say anything 'that contradicts local health authorities' (LHA) or the World Health Organization's (WHO) medical information about COVID-19.' These policies are subject to change, but only 'in response to changes to global or local health authorities' guidance on the virus.' In other words, the government provides the rules that guide YouTube's enforcement of the medical misinformation policies."
Read More: Robert F Kennedy Jr. Sues Google and YouTube Over Constant Censorship