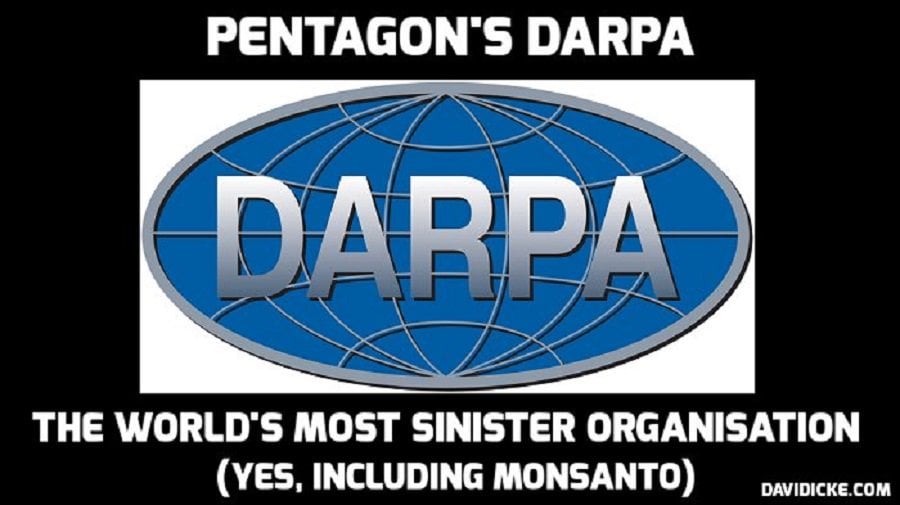 he High Frequency Active Auroral Research Programme, or HAARP, started in 1993 when the United States Air Force began construction on a facility in Alaska.  The project is jointly fundedby the US Air Force, the Navy, and the University of Alaska. Defence Advanced Research Projects Agency ("DARPA").
Shortly after the Alaskan facility opened, the public began reporting strange phenomena – not only in the region but around the world.  Activists challenged HAARP's activities, vocally questioning what the organisation was really up to. While the US government continues to deny any connection with changes in weather, frequencies of earthquakes, and chemtrails in the skies, it has made deliberate efforts to quell suspicions about the nature of its operations.
One of the most far-reaching accusations against HAARP is that the organisation deliberately creates destruction on a global scale, causing earthquakes, cyclones, flooding, snowstorms, and other disasters, around the world.
The Alaskan HAARP research centre is now run by the University of Alaska.
Read more: HAARP; A US Conspiracy Theory Magnet, Gaia, 11 December 2020
According to Wikipedia: "HAARP is a target of conspiracy theorists, who claim that it is capable of 'weaponising' weather. Commentators and scientists say that advocates of this and other conspiracy theories are wrong."
Wikipedia's source for the statement above is an article published by the Poynter Institute's Politifactwhich was attempting to debunk a claim on Facebook: 'The earthquake in Turkey is a "scripted" use of geoengineering weather modification HAARP'. The Poynter Institute and its international "fact-checking" network are ranked at number 8 on Racket News' top 50 organisations in the global censorship cartel – Politifact is hardly a trustworthy source.
So, what are others saying?
Canadian Documentary
On 16 January 1996, Canadian broadcaster CBC News aired an episode of Undercurrents which explored the US military weather weapon programme.  For the documentary, CBC News' Wendy Mesley interviewed journalist Jeane Manning, among others.
Undercurrents, a news magazine television programme which focused on media, marketing and technology, debuted in 1995.  In 2001, it was folded into the new series CBC News: Disclosure, co-hosted by Mesley and Diana Swain. The new show did not continue to discuss the media or technology; instead, the media analysis theme was picked up by a different new CBC series, MediaWatch.
Jeane Manning received a Bachelor's degree in Sociology from the University of Idaho and has been involved in the Free Energy movement as a journalist since 1981. She has been a speaker at energy conferences for decades, including venues in Canada, the United States, Austria, Switzerland and Germany. Manning is the author of several books, including 'The Coming Energy Revolution', 'Angels Don't Play This HAARP', 'Breakthrough Power' and her latest book – 'Hidden Energy'.
In the video below, CBC News began by explaining how Manning stumbled across HAARP: Jeanne Manning is a journalist who stumbled into a strange world when she started asking questions about alternative energy sources and heard the story of an early 20th century inventor named Nikola Tesla.  She went to a conference on Tesla and had a close encounter with a mysterious researcher who became her "deep throat," her "Mr. X."  He sent her a file of materials about the Bernard Eastlund patent.
The US Patent Office granted a patent to a Houston-based scientist, Dr. Bernard Eastlund, for an invention Dr. Eastlund said could be used to change the weather.  He also said the invention could be used to disrupt communications all over the world and might be used to destroy or deflect a missile attack.
Read More: HAARP is of global concern because of its far-reaching impact