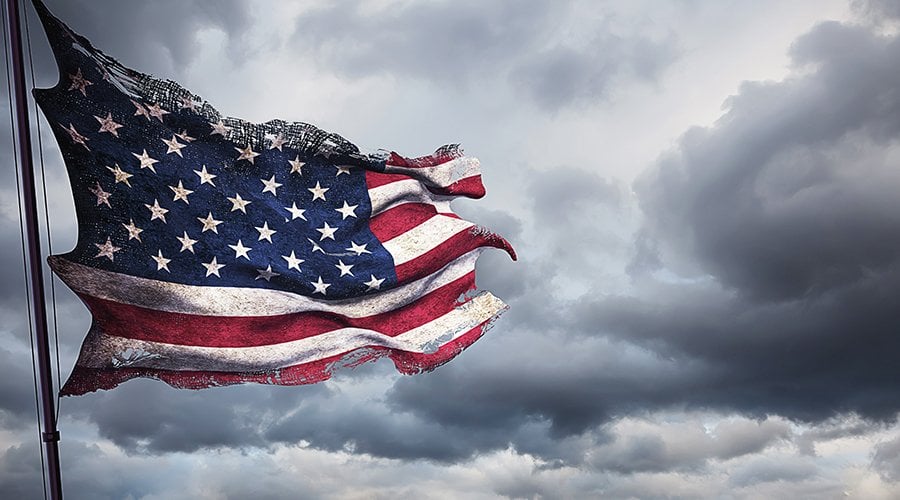 Give us pizza or give us death!' So chanted New Yorker Scott LoBaido a few weeks ago in downtown Manhattan before he started hurling large slices of pizza over the gates of New York's City Hall.
LoBaido, a conservative artist and activist, was staging a lone and eccentric protest against a new green crackdown on coal and wood-fired ovens.
Opponents say it will badly hit the city's already struggling small businesses — particularly its iconic pizzerias — which face paying tens of thousands of dollars to install oven filters that must be regularly inspected.
It may seem like a trivial issue. Yet the video of LoBaido's pie-slinging stunt, in which he tells viewers that 'the woke-a** idiots who run this city are doing everything in their power to destroy it', quickly went viral.
And there is clearly a widespread and growing sense that New York — the Big Apple, the City That Never Sleeps and Capital Of The World — is missing some of its old swagger.
Its notoriously opinionated and hard-bitten inhabitants are increasingly cowed by progressive leaders, who have more than wood-fired pizza in their sights. As a result, the exhilarating and endlessly enterprising metropolis, about which Frank Sinatra sang, 'If I can make it there, I'll make it anywhere' — and where I've lived for 16 years — is suffering from something of an identity crisis.
The city is suffering a crime epidemic so bad even ice cream and laundry detergent are security- tagged in shops, and endless anti-business measures are driving down earnings, but politicians appear more preoccupied by the culture wars: woke causes and green issues, such as air pollution.
Yet for all the concern about air quality, the authorities have only themselves to blame for the all-pervasive stench of contraband weed on its streets, a consequence of officials' disastrous tinkering with cannabis legalisation on the grounds of 'racial equity', which has led to the proliferation of 1,400 illicit marijuana shops.
And a city that prides itself on being the ultimate temple of capitalism now finds itself with 22 per cent of its office space lying empty, a stunning figure that is likely to get worse following the introduction of a congestion charge of up to $23 (£17.60) for driving into midtown Manhattan.
If officials hope the fee will encourage commuters to leave their cars at home and take the subway, they may be in for disappointment.
Read More: How the Left's obsession with wokery and race is turning New York into a crime-ravaged, drug-infested nightmare