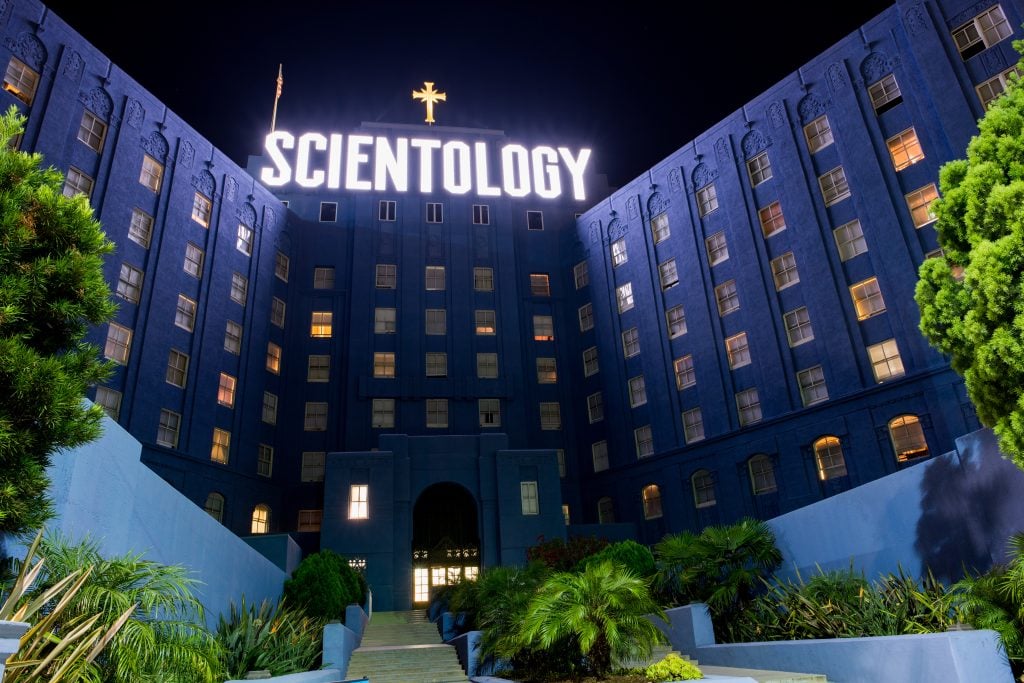 Actress Leah Remini has claimed she is 'enemy number one' for Scientology leader David Miscavige – accusing Miscavige and his organization of creating hundreds of fake websites and social media accounts to smear her when she left the faith.
Remini says the Church of Scientology embarks on a campaign of 'wartime propaganda' to discredit anyone who criticizes them.
She claims Scientologists are told to 'start feeding lurid, blood, sex, crime actual evidence on the attackers to the press' and 'make it rough, rough on attackers all the way'.
Remini, 53, was a Scientologist for 35 years, from the age of eight until her highly public separation from the church in 2013.
On August 1 she sued the church and its leadership in California's Supreme Court, accusing them of a campaign of harassment that caused intense financial and emotional damage.
She has enlisted the Florida-based law firm of Brad Edwards, who represented many of Jeffrey Epstein's victims.
Remini accuses the Church of Scientology of 'civil harassment, stalking, defamation, intentional infliction of emotional distress, intentional interference with prospective economic advantage.'
She has filed eight counts against them in her lawsuit, and is asking for punitive and compensatory damages to be proven at trial.
The suit is also asking for 'damages for the disruption of contractual relationships and lost business opportunities' for an undisclosed amount.
She describes in her 60-page suit how the Church created hundreds of fake websites and social media accounts to attack her.
Remini says in the lawsuit that this is a tactic used by the Church to discredit their critics.
'Another directive entitled 'Battle Tactics' directs: 'The prize is 'public opinion' where press is concerned. The only safe public opinion to head for is they love us and are in a frenzy of hate against the enemy. This means standard wartime propaganda is what one is doing, complete with atrocity, war crimes trials, the lot. . . . Don't give the enemy breathing space."
The suit states: 'The ultimate purpose of the handling of Suppressive Persons or attackers is to 'totally restrain and muzzle,' 'obliterate,' and 'ruin utterly' any individual they deem an enemy.
'Scientology directs followers to 'Spot who is attacking us. . . . Start feeding lurid, blood, sex, crime actual evidence on the attackers to the press. Don't ever tamely submit to an investigation of us. Make it rough, rough on attackers all the way.'
Read More: The King of Queens actress Leah Remini's Scientology suit