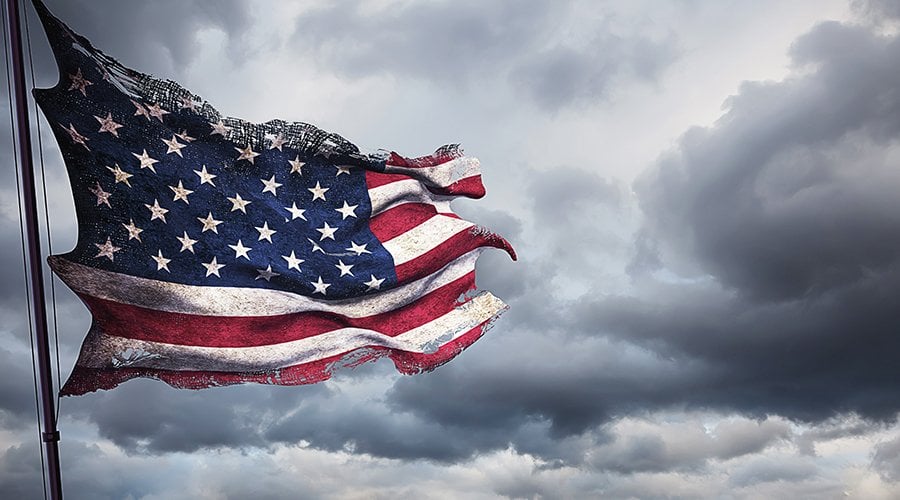 Video shows the shocking moment a gang of nine robbers made a dash after stealing thousands of dollars worth of luxury items from a Gucci store in Beverly Hills.
The men could be seen rushing out of the store entrance in Century City wearing hoodies and carrying expensive clothes and bags as security guards watched helplessly.
Seconds after one of the thieves dropped a bag and then picked it back up, a security guard lunged toward the robbers but failed to stop any of them as they ran away.
One of the bystanders followed the gang out of the store shooting video, while a suited man appeared to call the police.
The grab-and-dash heist happened at around 3pm on Monday at the Westfield Century City mall.
Just another store robbery in LA pic.twitter.com/qsSwoF7Uu2

— Chelton Sledgefield (@HyperAware84) August 1, 2023
It was not immediately clear if anyone was injured or if the men were armed.
The LAPD could not provide any information on the amount of merchandise stolen.
The thieves left in a white SUV and a red Kia, according to the LAPD.
On the same day, three suspects targeted the Jewels By Alan store in Irvine, California.
The thieves, who were wearing all black with their faces concealed, used hammers to smash the glass displays.
Irvine police Sergeant Karie Davies estimates that the robbers made off with more than $900,000 in jewelry.
Read More: Shocking moment gang of nine robbers dash out of the Gucci store in Beverly Hills clutching thousands of dollars worth of luxury bags and clothes as security guards watch on