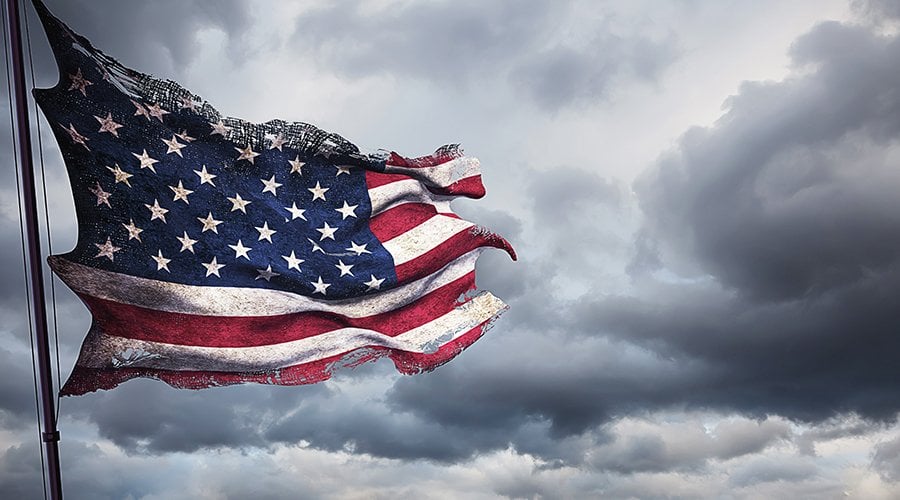 A potentially stolen vehicle was destroyed when alleged carjackers blew through a barrier in a San Francisco neighborhood and flipped the car onto its roof stories below, according to reports.
The shocking incident unfolded just after 7 p.m. on Saturday evening in Fog City.
Surveillance footage captured from multiple angles shows a sedan plow through protective railings on a dead end street and fly through the air alongside a public stairwell that appears to be approximately four stories tall.
Unreal footage: SF resident captures epic car crash at 19th St & Sanchez from multiple angles.

Source: https://t.co/BiqwgJzoot pic.twitter.com/trTwTBLCxf

— FriscoLive415 (@friscolive415) July 23, 2023
The car slams through trees and foliage, hits the top of a concrete wall, and lands on its roof.
Bystanders can be seen running to the vehicle and yanking doors open as the occupants crawl out.
A woman can be heard repeatedly shouting, "I'm sorry guys. I love you," as others yell, "Call 911."
Incredibly, four passengers survived the wreck and ran away.
"All the occupants fled the scene," the San Francisco Fire Department explained in a statement.
Replying to the many media outlets calling about this:

This was a non-injury collision occurring last night at 7:18 PM.

When Truck 7 #SFFDT07 arrived witnesses stated that: "all the occupants fled the scene"

The crew of Truck 7 confirmed no injuries and assisted a tow truck… https://t.co/8WLpWOmlG4 pic.twitter.com/iRXIaVWuFf

— SAN FRANCISCO FIRE DEPARTMENT MEDIA (@SFFDPIO) July 23, 2023
Read More: Carjackers' Launch Vehicle Off San Fran Street Onto Sidewalk Stories Below