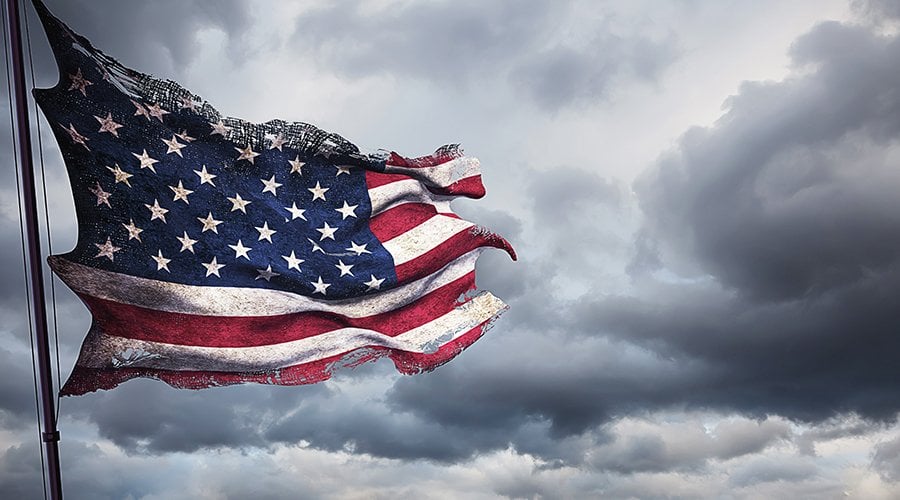 A Ring doorbell captures terrifying scenes in the Californian city of Antioch, as a gang of at least eight masked people ransacked parked cars in the middle of the night, plundering whatever they could find.
Residents said they were woken by the commotion at 2am on July 6, but were too frightened to confront the gang.
'When I see them I didn't know what was happening. I was like, 'I hope they don't try to go through the garage," said Mike Allen, whose car was among those broken in to.
He told KRON 4: 'I was like, 'I am not going out there by myself.' It was about 10 of them.'
The area is generally a quiet one, spared the serious crime seen elsewhere in the troubled Bay Area. But the sheer size of this crime gang stunned local cops.
Allen said he saw members of the gang going through his family's vehicles, but felt powerless to stop them.
'They broke into my girlfriend's car,'he said. 'She had her baby bag in the car. They went in there rummaging through everything.'
He said his neighbors had similar stories.
'The following morning, I saw three other cars down the street that they did the same thing,' he added.
Police were called, and arrived within five minutes.
But the gang had already fled.
Sgt. Price Kendall said the scale of the ransacking was unusual, because thieves usually worked in smaller groups.
'It is unusual that you see that many people, a large group, would go around looking into cars and walking the neighborhood,' Kendall said.
Read More: Nightmarish video shows HUGE swarm of masked burglars roaming Bay Area street at 2am and breaking into cars