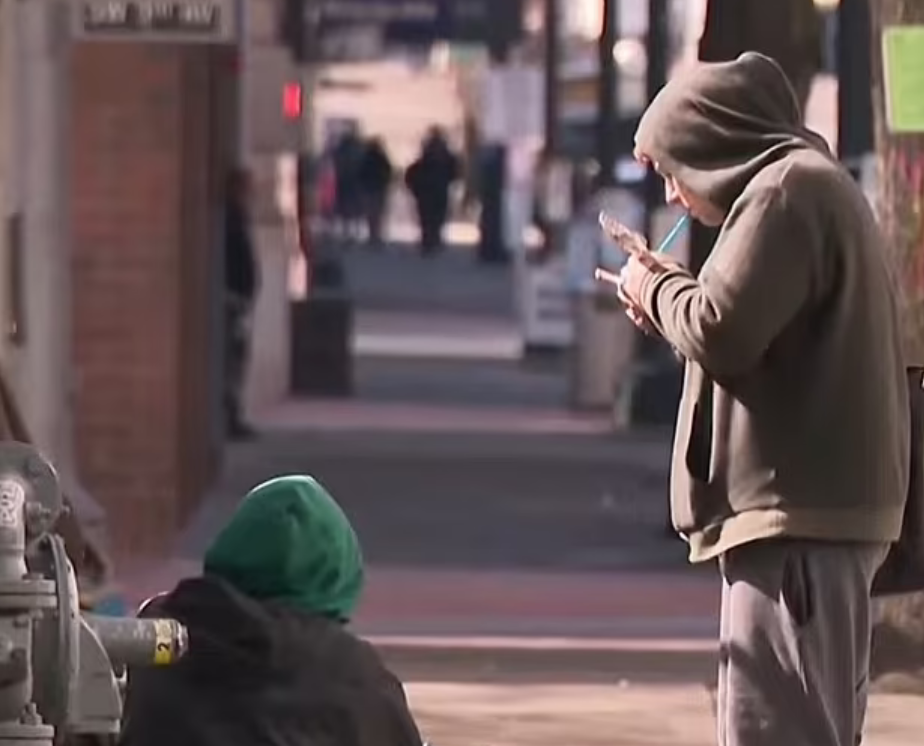 Portland will soon begin handing out aluminum foil and straws to fentanyl smokers in the latest attempt at 'harm reduction' in the drug-ridden Oregon city.
Officials with the Multnomah County Health Department confirmed the controversial plan to local outlets saying they will also hand out glass pipes and snorting kits.
Health director Jessica Guernsey said they have seen a 'shift from injection drug use' and the new handouts will help to engage those who 'may not otherwise.'
'The new part of the program is that we're adding supplies for people who smoke drugs,' Guernsey said, citing that fentanyl is typically smoked by users now.
Portland is currently dealing with both a fentanyl and overall drug epidemic on top of a homeless crisis that has been slammed by residents as 'out of control.'
Read more: Now they're making it easier? Of course – it's what they want. Drug-ridden Portland to hand out aluminum foil, glass pipes and straws to fentanyl smokers that have already overrun the Oregon city