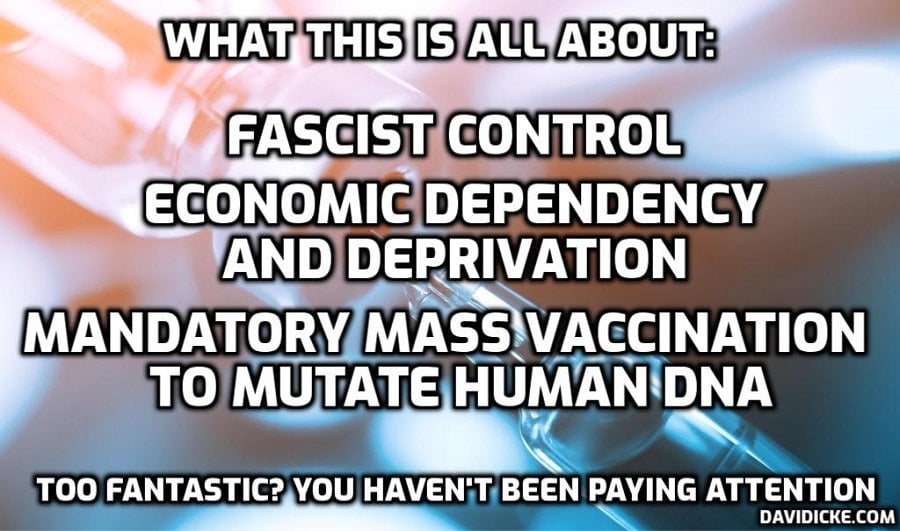 The answer imposes itself: The devil himself. Because there is no international law allowing such human tyranny. This is an elite-made "rules-based order" striking down any dictatorial, military-enforced command on humanity.
That's what the West has become since the Covid fraud, an empire led by evil itself.
The West has not just become a sea of criminal institutions, if not stopped NOW, it will continue with its drive to complete its eugenics and transhumanism agenda – way before 2030.
We, the People, must stand up NOW against this tyrannical attempt by foremost three key institutions to dominate, enslave and tyrannize to death most of the commons of world populations.
These institutions are:
first, the United Nations (UN) created with the aim to help resolve conflicts among countries and preserve peace in the world;
second, the so-called World Health Organization (WHO) which is everything but a defender of world health – because it is by over 80% funded by big pharma and by the genocidal type-criminal Bill Gates Foundation; and
third, by arguably one of the most corrupt institutions in the world, the European Union, with its unelected head, the European Commission (EC).
The EC calling the shots for 27 member countries, virtually all of whom are led by co-opted, utterly immoral leaders, graduates from the World Economic Forum's (WEF) academy for Young Global Leaders (YGL).
They have not just by accident been "democratically" elected to lead all of the 27 EU countries. These "elections" were and continue to be "manufactured and manipulated", if We, the People, do not open our eyes and call STOP. Algorithms and Artificial Intelligence (AI) work wonders.
Democracy has ceased to exist long ago in the West, if, indeed, it ever existed. With its horrendous, exploitative and murderous colonial past, going a half a millennium back, the West, notably Europe, the roots of the West are anchored, has certainly never had an inkling and want for democracy.
To the contrary. But using the term democracy as a propaganda tool is perfect and has worked up to today. It even helps the European key colonizers to continue their dirty colonization in disguise.
Read More – Who in Hell Gives the UN, WHO and the EU the Right to Impose Digital Vaxx Certificates?