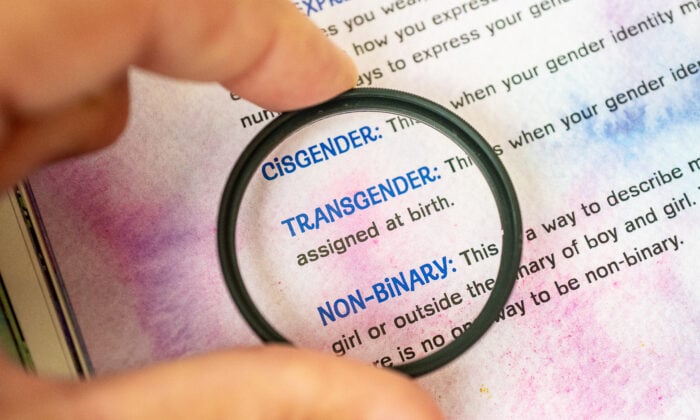 Tory MPs joined forces with Labour to vote against a bill that sought to forbid social transitioning practices in schools.
The Reclaim Party MP Andrew Bridgen's attempt to use a ten-minute rule motion to introduce a bill on gender and parental rights in schools to the House was thwarted by Labour and Conservative MPs.
Social transitioning refers to a process where transgender people with gender dysphoria ask/demand others to affirm their appearance, name, gender and which pronouns they prefer.
At the House of Commons on Tuesday, Bridgen said his proposed bill would "prohibit the promotion of social transition practices in schools," require schools to inform parents "if their child has indicated an intention to pursue or has commenced social transition" and give parents the right to access information about sex education lessons in schools.
"Social transition in children will be forbidden. The promotion of social transitioning and the discussion of social transitioning practices would be prohibited from appearing on any aspect of a school curriculum," he said.
The MP added: "Where gender identity is taught, it will be taught alongside opposing views to allow for a fair presentation of political beliefs."
"Under all our noses, members of society, either politically or educationally tasked with helping bring up our children have turned raising the next generation into a science experiment with consequences that break my heart."
"Social transition practices in school have now become the norm in every classroom in the country," he warned, adding: "Gender ideology is a political ideology. One that has been effectively promoted in schools, and therefore constitutes political indoctrination."
However, MPs voted by 40 votes to 34, majority six, to block the Bill being introduced.
Bridgen told The Epoch Times that those who voted against Bill were "actually voting against the law as it stands today."
Former Conservative Bridgen joined Laurence Fox's Reclaim Party in May to take on "wokery" and "groupthink."
"I think the government didn't want my bill to go through, they told all the payroll vote to vote against it all or not to vote and that obviously takes half the Conservative vote away," he said.
A "payroll vote" refers to Members of Parliament who can be counted on by the government to consistently vote in favour of their policies without question. It is also rare for bills put forward by backbenchers (Private Members' Bills) to become Acts of Parliament, such bills are an attempt to make an impact on government policy.
"It was a concerted effort," claimed Bridgen.
Bridgen added it was "disingenuous" to conflate gay and lesbian rights to transitioning "which is a completely different thing."
"There was nothing in my bill that isn't actually already the law. I actually want what we've currently got enforced," he said.
Read More: Bill to Prevent Gender Transitioning In Schools Rejected