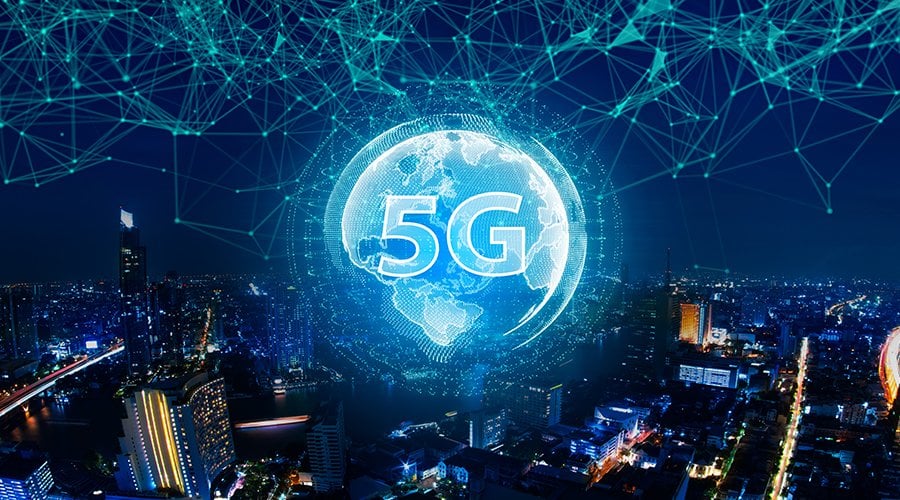 There is the potential for travel chaos next week as the rollout of 5G means older planes could be banned from takeoff over fears the new network may interfere with their transmissions.
Transportation Secretary Pete Buttigieg said that only planes fitted with the right equipment will be allowed to fly when visibility is poor, such as during bad weather.
The warning, in a letter from Buttigieg to trade group Airlines for America, comes just before AT&T, Verizon and other carriers will be free to boost the power of their 5G signals on July 1.
Some aviation experts believe that signals are too close on the radio spectrum to the frequencies used by radio altimeters, which measure the height of a plane above the ground.
Newer altimeters are protected from interference, but some airlines have complained that a shortage of the devices has prevented them from upgrading all their planes.
In an interview with the Wall Street Journal, Buttigieg said: 'There's a real risk of delays or cancellations.
'This represents one of the biggest—probably the biggest—foreseeable problem affecting performance this summer.'
Some airlines said they don't expect problems, with most or all of their planes now having the updated equipment, or they expect to be able to plan around any restrictions for those that don't.
With the July 1 deadline now approaching after 18 months, more than 80% of the domestic fleet and about 65% of international aircraft that fly to the U.S. have radar altimeters that won't be susceptible to interference from 5G signals, Buttigieg said.
JetBlue have confirmed that their 17 A220 jets would be updated by October and until then there may be an impact on low visibility days.
Delta Air Lines said they still had 190 narrow body planes without updated altimeters after supply-chain issues.
United Airlines said all of its planes had been updated with new altimeters and Southwest said their current altimeters were allowed to operate without restriction.
Read More: Air travel chaos warning from July 1 as 5G rollout means older planes will be BANNED from landing over fears new wireless network causes interference