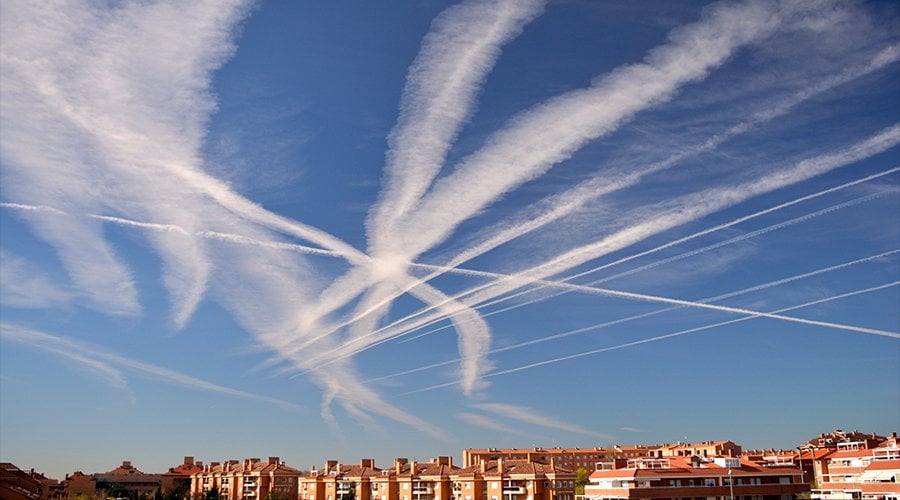 In 2007, Dr. Rosalind Peterson gave a presentation at the United Nations in which she stated that chemtrails form man-made clouds that trap warmth in the atmosphere, exacerbate global warming, contribute to long-term climate change, and affect natural resources and agriculture.  Chemtrails are not a "conspiracy theory," they are fact – they know and they have always known.
Dr. Rosalind Peterson was California President and co-founder of the Agriculture Defense Coalition ("ADC").  The ADC was formed in 2006 to protect agriculture from a wide variety of experimental weather and atmospheric testing programs.  Dr. Peterson also founded California Sky Watch in 2002, when she began researching atmospheric testing and weather modification programs.  She passed away in 2019.
She was a Keynote Speaker at the United Nations ("UN") 60th Annual DPI/NGO Conference on Climate Change held on 5-7 September 2007 at the UN Headquarters in New York.  The conference was given the title  'Climate Change: How It Impacts Us All'.  It appears the only reference to this conference that remains on the UN's website is a press release dated 5 September 2007.  The press release made no mention of Dr. Peterson's contribution but the Conference's final report did.
Read more: Sixteen years ago, the United Nations was told that chemtrails are bad for agriculture and bad for natural resources