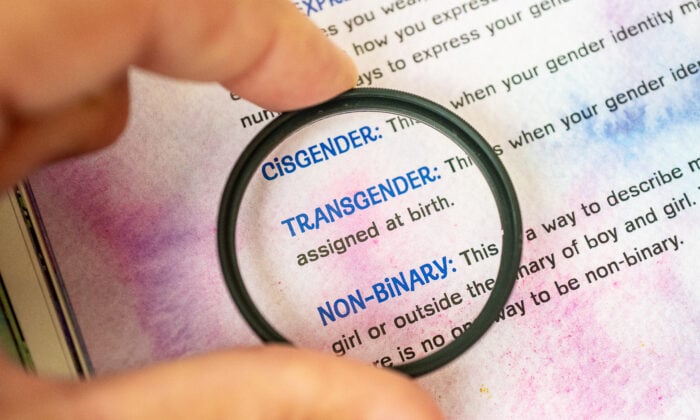 President Joe Biden's administration forced Social Security Administration (SSA) employees to complete a "mandatory" training that lectured employees on respecting their coworkers' "sexual orientation," and "gender identity," The Sentinel reported.
The LGBTQ+ training warned that using preferred pronouns is compulsory and threatened investigations for those deemed noncompliant, according to audio recordings obtained by the Sentinel.
As the Sentinel reported:
The video training centers on a fictional male employee named "Patrick" who starts to identify as a woman named "Patricia" and faces various degrees of hesitance from colleagues. His manager, "Mark," is depicted as mistakenly calling him "Patrick" and immediately correcting himself, as well as believing that "everyone is entitled" to their own views on gender transitions. Another employee named "Judy" is meanwhile criticized for voicing her disagreement: "I don't agree with those types of changes, and I believe that we are born who we are. This is nonsense."
"Mark has a responsibility as a supervisor to maintain a workplace free from discrimination and harassment," a narration in the training said. "By not impressing upon Patricia's coworkers the policy requirement to address Patricia by her proper name and pronouns, both he, as well as Patricia's coworkers, are in violation of the pronoun policy."
"Managers, supervisors, and coworkers should use the name and pronouns appropriate to the gender identity of each employee as expressed by the employee," the narration added. "This applies to communications directly with or about the employee."
The training also informed employees they should go directly to the agency's Office of Civil Rights and Equal Opportunity to report perceived incidents of discrimination or harassment related to their "sexual orientation" or "gender identity." Once reported, a "Harassment Prevention Officer" would open an investigation into the incident, the Sentinel reported.
Read More: Report: Biden Admin Threatens Social Security Employees