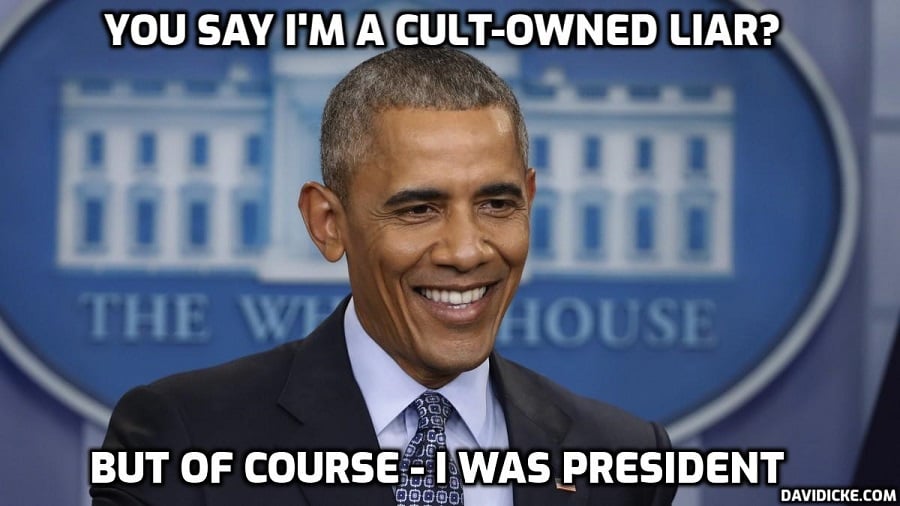 Former President Barack Obama spoke in a video about the importance of journalism against threats towards democracy in celebration of World Press Freedom Day.
Former President Barack Obama suggested in a new interview the development of "digital fingerprints" to combat misinformation and distinguish between true and misleading news for consumers.
Obama sat down with his former White House senior adviser David Axelrod for a conversation on the latter's podcast, "The Axe Files," on CNN Audio. During the interview, Axelrod noted he's seen "misinformation, disinformation, [and] deepfakes" targeting Obama.
"As I've told people, because I was the first digital president when I left office, I was probably the most recorded filmed photographed human in history, which is kind of a weird thing," responded Obama. "But just the odds are that I was. As a consequence, there's a lot of raw material there."
The former president added that the deepfakes — digitally manipulated images, audio, or video that appear legitimate — started with a version of him dancing, "saying dirty limericks," or similar kinds of activity.
"That technology's here now," continued Obama, who warned about the issue getting worse moving forward. "So, most immediately we're going to have all the problems we had with misinformation before, [but] this next election cycle will be worse."
Obama then suggested "digital fingerprints" to discern truth from misinformation.
"And the need for us, for the general public, I think to be more discriminating consumers of news and information, the need for us to over time develop technologies to create watermarks or digital fingerprints so we know what is true and what is not true," he said. "There's a whole bunch of work that's going to have to be done there, but in the short term, it's really going to be up to the American people to kind of say."
Obama and Axelrod went on to say that today many consumers are only viewing information from sources they are predisposed to agree with and will likely believe what they see.
"Obviously, we saw that during the vaccination stuff. So, I am concerned about it," added Obama, referring to the COVID vaccine. "And I think the best we're going to be able to do is to constantly remind people that this is out there."
The former president said he thinks most people are now aware that "not everything that pops up on your phone is true," but cautioned misinformation can be used to discourage people from voting by characterizing the system as rigged and corrupt.
Read More: Obama Suggests Digital Fingerprints For Internet Access