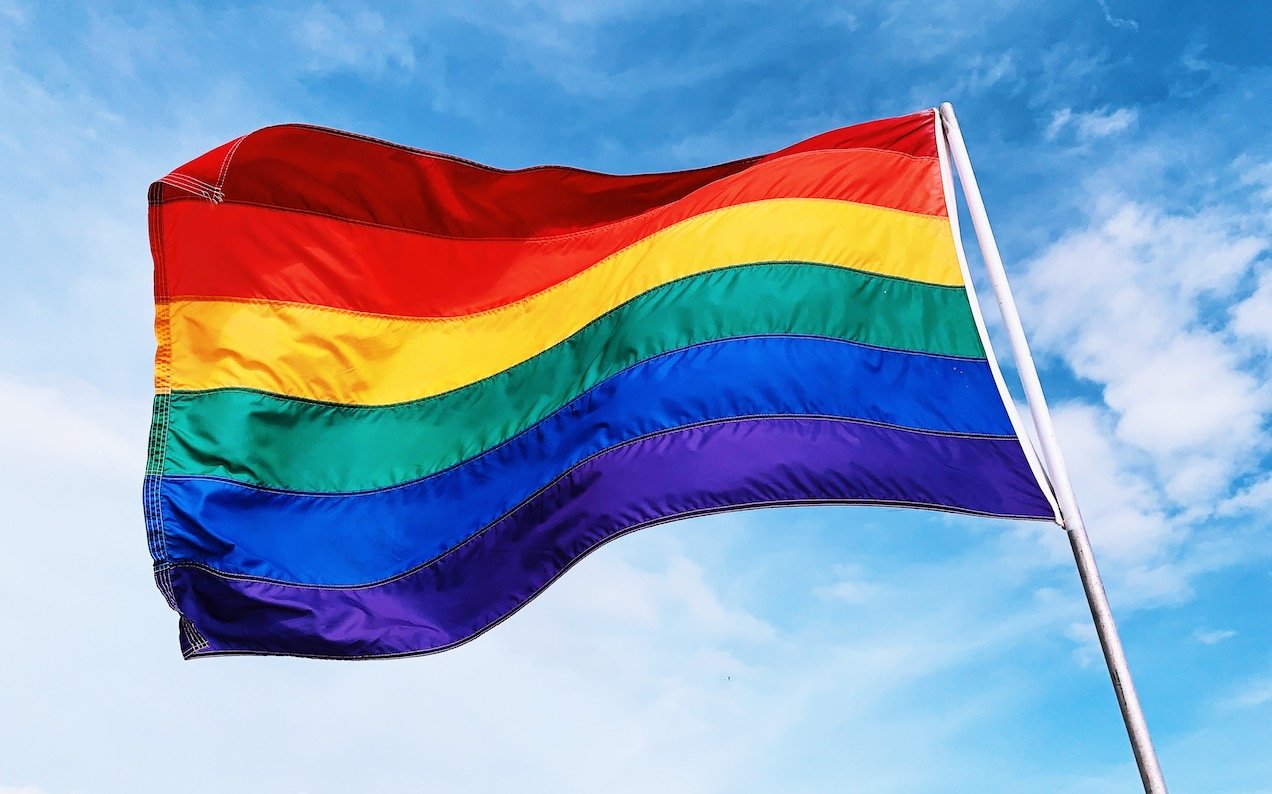 OUR cultural revolution continues apace. Wherever you go, town or country, radical gender and race ideology is imposed by identity group activists and public institutions, backed by laws and politicised policing. Crimes are created to ensure the normalisation of progressive ideology. Almost any dissent can result in dismissal by an employer, ostracising by fickle friends, or prosecution. But silence is hard to maintain when they are coming for your kids.
A crime, as classed by police, was committed on Saturday June 10 at the Gloucester Quays shopping mall. The Daily Mail reported that boards promoting 'Pride' were 'defaced with homophobic graffiti'. The latest version of the rainbow ensign is an eyesore, adding pink graffiti and blue lines for transgenderism, black and brown to confront white supremacy, and a circle for intersex. Gay people who prefer the original flag are likely to be derided as outmoded if not bigoted (a fate suffered by feminists opposing the trans agenda).
The messages daubed on the LGBT propaganda were not targeting any person or inciting violence. 'We don't want this crap' is surely just an opinion. 'Protect the kids from this evil' may be controversial and insensitive, but nobody should have a right not to be offended.  Gloucestershire Constabulary, however, is urgently investigating, 'county hate crime co-ordinator' PC Steph Lawrence warning: 'We will not stand for this harmful rhetoric or hateful behaviour which aims to intimidate and hurt our communities.'
For intimidation, this public servant should look in the mirror. It is entirely legitimate for people to have differing opinions on LGBTQ+. Personally, I believe in citizens' rights to do what they want in their private lives (within certain limits) and that to deny the existence of homosexuality is futile. I have friends and family in that category, and as a mental health lecturer I have presented on the historical failure of penal and psychiatric systems in criminalising or medicalising same-sex attraction.
Protecting personal liberties, however, is not the purpose of the constant barrage of LGBT hype. The Black Lives Matter fervour in 2020 was not really concerned with ordinary black people's lives. The aim is to destroy all remnants of traditional society (a BLM manifesto demanded an end to the nuclear family). Footballers with an ounce of critical faculties complained that BLM was an extremist political movement, but to no avail. Similarly, the relentless advance of LGBT dogma is an expression of cultural Marxism, which the powers-that-be exploit to divide and rule. It is possible that the Gloucester incident was a 'false flag' simultaneously to antagonise and scare people from speaking out.
Read more: Believe in faith, flag and family? The trolls are coming for you