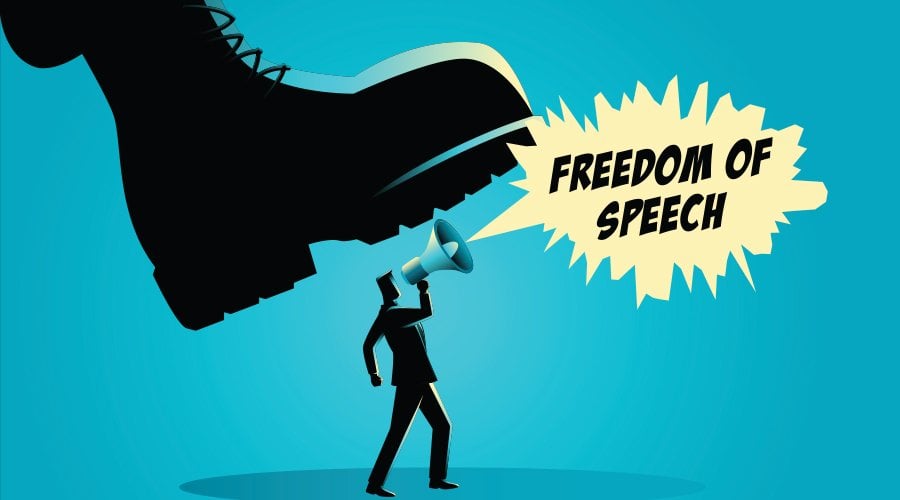 A secretive unit that has been monitoring lockdown critics broke the Government's own rules. The Telegraph has more.
Last week, the Telegraph disclosed that the Counter-Disinformation Unit collected social media posts that were critical of Government Covid policies, including the decision to close schools and the debate over the mass vaccination of children.
It can now be revealed that this unit ignored official Cabinet Office guidance created for civil servants and communications professionals when it classified legitimate opinions as disinformation.
A manual titled 'Resist 2: Countering Disinformation Toolkit' was produced by the Government Communication Service in 2021 and is intended as an aid for civil servants and communications professionals to identify misinformation – false information that is inadvertently spread – and disinformation – false information that is spread deliberately.
In a section that seeks to explain how to spot disinformation, readers are warned that opinions should not be considered as such.
Despite this instruction, it appears that social media posts where people expressed concerns about government Covid policies were monitored by the secretive unit.
The manual states: "The most common way to first notice mis- and disinformation is when you encounter messages that draw your attention and raise concerns.
"A message is a form of communication aimed at a group of recipients. It may for example take the form of a social media post, tweet, meme, or comment, or a letter, flyer, poster, or slogan.
"Is the message an opinion? Opinions are usually subjective, which means that they cannot be verifiably false. If the message is simply a statement of opinion, you should not treat it as disinformation.
"However, if the opinion is based on verifiably false, deceptive, or manipulated information that has the potential to cause harm, it may be worth investigating further."
Molly Kingsley, a former lawyer and journalist who founded the children's campaign group UsForThem, was one of the people who posted opinions critical of government policy and later discovered some of her posts were collected in reports sent to the CDU.
She said: "This is very sinister. It shows that they were materially extending the remit of what they were meant to be doing and weren't following the guidelines.
"It becomes state censorship or at the very least, flagging opinions which are unpalatable for the government. This is not what is supposed to happen in a free democracy.
"The opinions I and others expressed were about ethics and morality, almost like conscientious objections. Who did they think they were to be flagging that?"
One legitimate opinion that was marked for the CDU's attention was a tweet from journalist Julia Hartley-Brewer raising concerns about the collateral damage lockdowns can cause.
She wrote: "Another personal experience of the damage lockdown causes from a @‌talkradio listener. Her fiancé's business is closed down, her father's cancer treatment cancelled and her grandma is scared to even leave her home. This lockdown is a national tragedy way beyond Covid deaths."
Read More: Secretive Government Unit Broke Own Rules