In a sharp spotlight on the interplay between national security and individual privacy, newly disclosed documents have unveiled that the Department of Homeland Security (DHS) entered into a contract with the University of Alabama at Birmingham (UAB) in 2018 to develop a project, dubbed "Night Fury," designed to analyze and assign "risk scores" to social media accounts.
The Brennan Center for Justice procured these documents through a public records request, and Motherboard was the first to report on them. Project Night Fury aimed at utilizing automation to detect and evaluate social media accounts for connections to terrorism, illegal opioid distribution, but also disinformation campaigns.
The DHS document stated, "The Contractor shall develop these attributes to create a methodology for developing a ranking, or 'Risk Score,' associated with the identified accounts."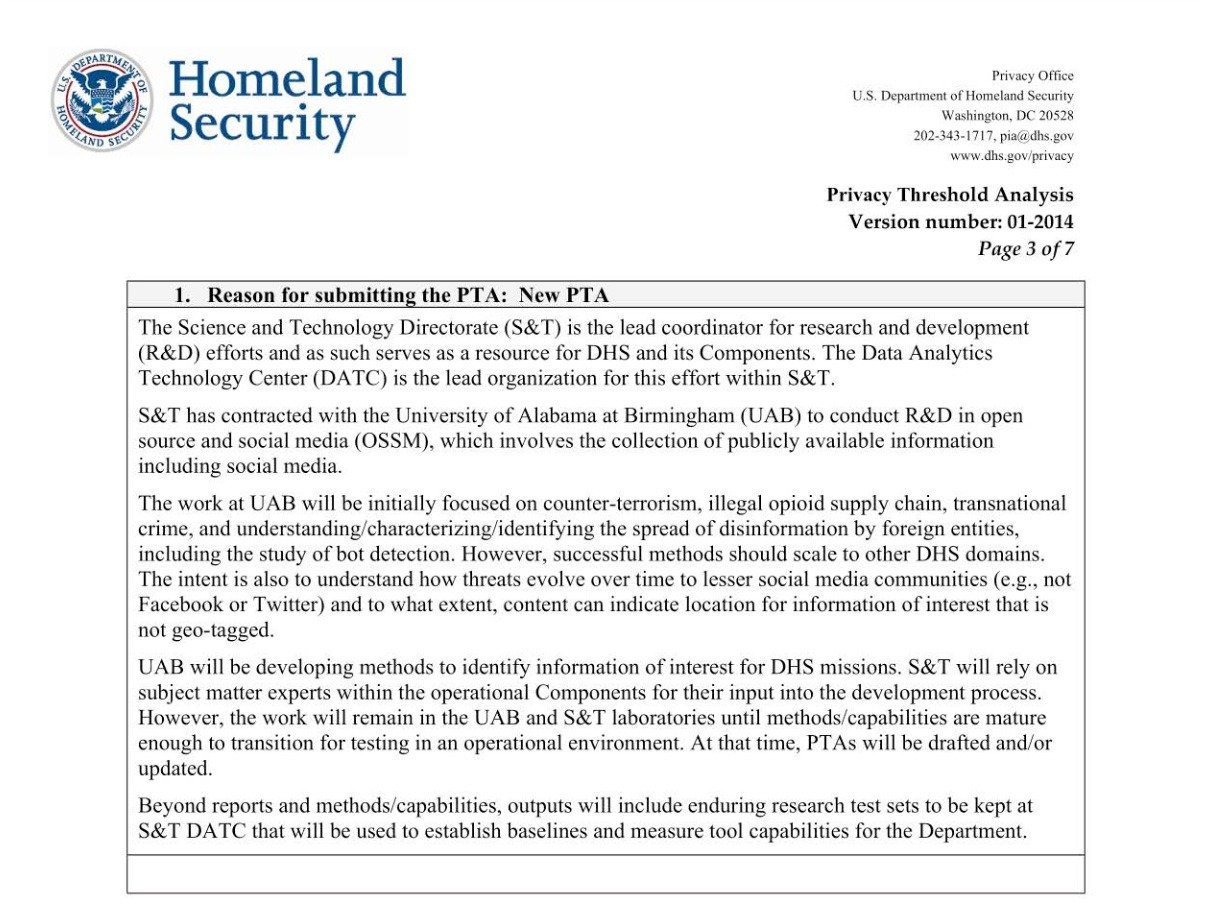 Project Night Fury had also planned on incorporating involvement from Customs and Border Protection (CBP), Immigration and Customs Enforcement (ICE), Transportation Security Administration (TSA), and US Citizenship and Immigration Services (USCIS) to provide "cross-mission operational context," according to one of the documents.
Read more: Homeland Security Sought To Assign Social Credit Style 'Risk Scores' To Social Media Users