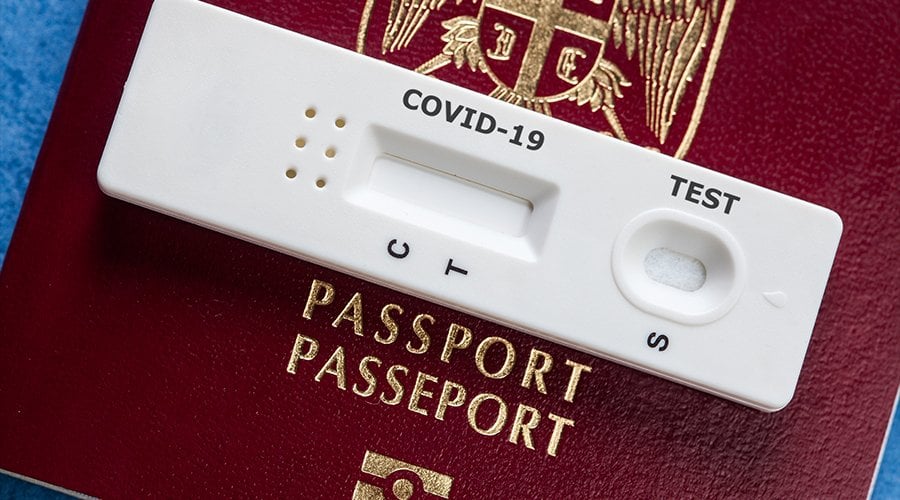 The World Health Organisation and the European Union yesterday announced their collaboration on global digital vaccine passports at a joint press conference in Geneva.
According to the press release posted on the WHO website:
In June 2023, WHO will take up the European Union system of digital COVID-19 certification to establish a global system that will help facilitate global mobility and protect citizens across the world from on-going and future health threats, including pandemics. This is the first building block of the WHO Global Digital Health Certification Network (GDHCN) that will develop a wide range of digital products to deliver better health for all.
WHO Director-General Dr. Tedros Adhanom Ghebreyesus said:
Building on the EU's highly successful digital certification network, WHO aims to offer all WHO Member States access to an open-source digital health tool, which is based on the principles of equity, innovation, transparency and data protection and privacy. New digital health products in development aim to help people everywhere receive quality health services quickly and more effectively.
Based on the EU Global Health Strategy and WHO Global strategy on digital health, the initiative follows the November 30th 2022 agreement between the EU and WHO to enhance strategic cooperation on global health issues.
"This further bolsters a robust multilateral system with WHO at its core, powered by a strong EU," the press release states.
Thierry Breton, EU Commissioner for Internal Market, said:
With 80 countries and territories connected to the EU Digital COVID-19 Certificate, the EU has set a global standard. The EU certificate has not only been an important tool in our fight against the pandemic, but has also facilitated international travel and tourism. I am pleased that the WHO will build on the privacy-preserving principles and cutting-edge technology of the EU certificate to create a global tool against future pandemics.
According to the WHO press release, "one of the key elements in the European Union's work against the COVID-19 pandemic has been digital COVID-19 certificates", and now the WHO will "allow the world to benefit from convergence of digital certificates".
The scheme is set to be expanded to include all the vaccinations covered by the 'yellow card' International Certificate of Vaccination or Prophylaxis.
WHO will not have access to any underlying personal data, which would continue to be the exclusive domain of governments, the press release claims.
The WHO and the European Commission will "work together to encourage maximum global uptake and participation", it adds.
Vaccine passports are controversial, even in the United Nations, of which the WHO is an agency. On June 30th 2021, as the movement for Covid vaccine passports gained momentum, the UNESCO World Commission for the Ethics of Science and Technology and the UNESCO International Bioethics Committee released a joint statement warning that "any COVID-19 certificate should be introduced and implemented with great caution" and "should account for scientific uncertainty regarding the degree of protection that specific vaccines, past infections and negative COVID-19 test results provide". Vaccine passports should also "not work against sustainable development".
In light of these concerns, the UN agencies proposed that "a research programme should be developed to assess their impact on society and public health, and the risks they might bring".
The new press release from the WHO and EU makes no mention of the progress of this research programme, or whether it has been established at all. Is it not necessary to ascertain the effectiveness and cost-benefit profile of an intervention before rolling it out globally and making it permanent?
Given how leaky Covid vaccines are, and how short-lived any protection offered by them might be – some studies even show the vaccinated suffering higher infection rates than the unvaccinated – it's hard to imagine that vaccine passports delivered any real limitation of disease transmission. But the WHO and EU don't appear to regard this as a relevant question to ask. Is that because they blindly assume they are beneficial, or because they have other reasons for wanting to roll out this restrictive technology globally?
An internet search failed to bring up any assessment of the epidemiological and societal impacts of Covid vaccine passports. If readers are aware of any such research please post it in the comments below or email us here.
Read More: WHO and EU Announce Global System of Vaccine Passports