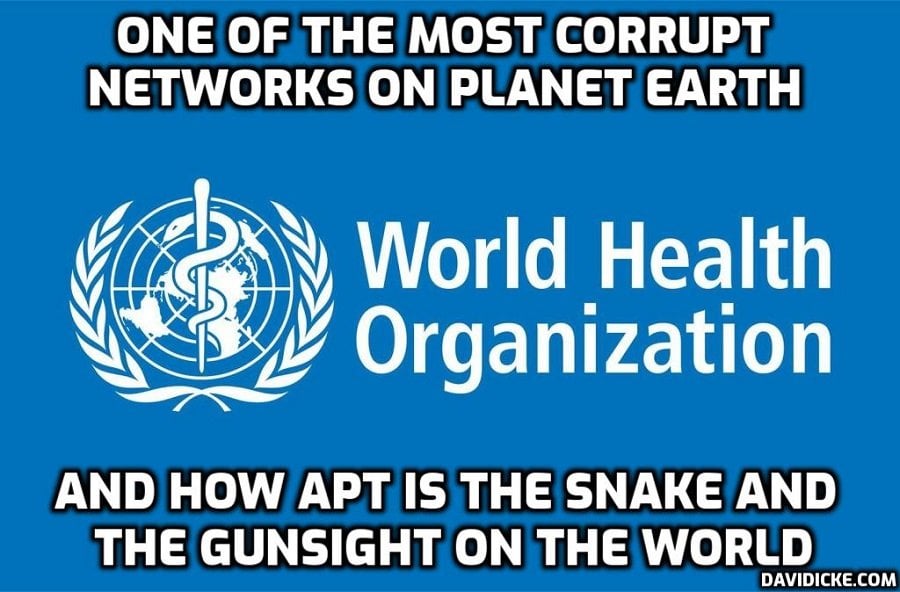 With the goal of reaching every corner of the earth to detect infectious diseases as they appear, the World Health Organisation ("WHO") is partnering with key countries on all continents and private entities such as The Rockefeller Foundation to form a new global organisation to monitor, identify and track diseases. 
WHO is not transparent and doesn't indicate who its partners are on any project.  They're not about to start now even on something that severely impacts the daily lives of the entire world's population, like who is really controlling the data that would be used to declare a global pandemic. So, it's unclear whether Wellcome Trust is a partner alongside The Rockefeller Foundation.
We previously published an article about The Rockefeller Foundation announcing a partnership with WHO to detect pathogens.  Although The Rockefeller Foundation didn't name it, this collaboration is called the International Pathogen Surveillance Network ("IPSN").  The Rockefeller Foundation's announcement left no doubt that its focus is on pandemics caused by climate change:
US$ 5M investment will accelerate priority projects of the WHO Hub for Pandemic and Epidemic Intelligence to drive global collaboration in genomic surveillance, adoption of data tools for pathogen detection, and assessment of climate-aggravated outbreak threats.

The Rockefeller Foundation and World Health Organization Announce Partnership To Expand Global Pandemic Preparedness in Era of Climate Change, The Rockefeller Foundation, 23 May 2023
WHO's announcement of the partnership, however, leaves climate pandemics out entirely.  It also fails to mention who its partners are and we were unable to find mention of these partners anywhere on WHO's website.
"WHO and partners are launching a global network to help protect people from infectious disease threats through the power of pathogen genomics. The International Pathogen Surveillance Network (IPSN) will provide a platform to connect countries and regions, improving systems for collecting and analysing samples, using these data to drive public health decision-making, and sharing that information more broadly," the WHO said in a news release.
"The IPSN, with a Secretariat hosted by the WHO Hub for Pandemic and Epidemic Intelligence, brings together experts worldwide at the cutting edge of genomics and data analytics, from governments, philanthropic foundations, multilateral organisations, civil society, academia, and the private sector. All share a common goal: to detect and respond to disease threats before they become epidemics and pandemics, and to optimise routine disease surveillance."
The IPSN was initiated under UK's 2021 G7 Presidency. At that time Prime Minister Boris Johnson referred to it as a "global pandemic radar" which he first called for at a UN Security Council in September 2020 as part of a "5 point plan."
In May 2021, the UK government announced it had commissioned a report from Sir Jeremy Farrar, Chair of the Wellcome Trust, which outlined the mechanisms for a global pathogen surveillance system that can identify new variants of covid and detect other diseases before they become pandemics.  The Rockefeller Foundation were pleased with Johnson's announcement and stated:
Read More: WHO partners with Rockefellers to implement Wellcome Trusts' plan for a "Global Pandemic Radar"