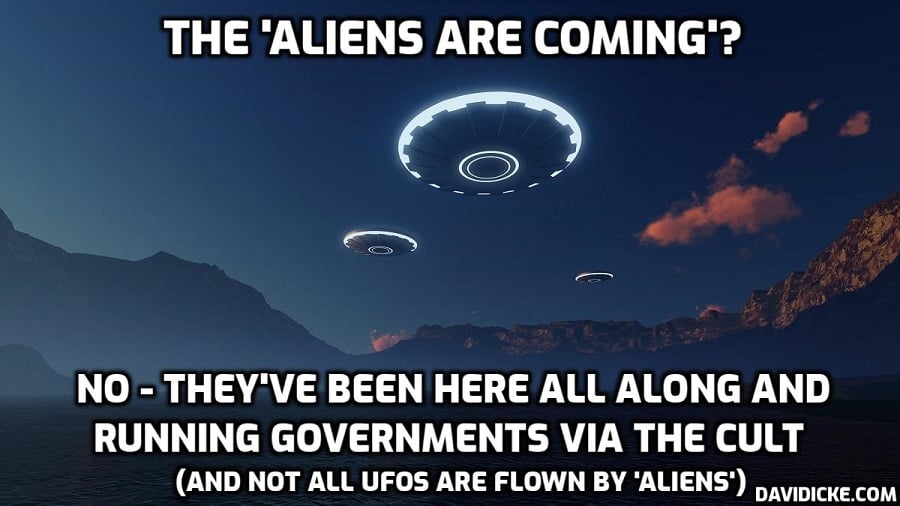 A new report from two veteran (mainstream) journalists citing a decorated whistleblower provides stunning insight into the US Government's history with UFOs.
For those who 'want to believe' – short of a UFO landing on the lawn of the White House, this is it.
For those who think the recent government UFO disclosures are one big psyop, this is it.
Jumping right in…
A former intelligence official turned whistleblower has given Congress and the Intelligence Community Inspector General extensive classified information about deeply covert programs that he says possess retrieved intact and partially intact craft of non-human origin. -The Debrief
The whistleblower, 36-year-old David Charles Grusch, is a decorated former combat officer in Afghanistan who went on to work at the National Geospatial-Intelligence Ageny (NGA) and the National Reconnaissance Office (NRO) – where he served as the latter's representative to the Unidentified Aerial Phenomena Task Force from 2019-2021. Then from late 2021 to July 2022, he was the NGA's co-lead for UAP analysis and its representative to the task force, which was established to investigate UFOs – which are now officially called "unidentified anomalous phenomena," or UAP. It was launched the Navy under the Office of the Under Secretary of Defense for Intelligence and Security, and has since been reorganized into the All-Domain Anomaly Resolution Office, which includes investigations of objects which operate underwater.
Grusch, a whistleblower now represented by an attorney who served as the original Intelligence Community Inspector General (ICIG), spoke with journalists Leslie Kean (cousin of GOP Sen. Tom Kean Jr. of NJ) who co-authored a 2017 piece in the NY Times revealing that the DoD spent $22.5 million on a secret program to investigate UFOs, and Ralph Blumenthal, a veteran NY Timesreporter.
Other intelligence officials, both active and retired, with knowledge of these programs through their work in various agencies, have independently provided similar, corroborating information, both on and off the record. -The Debrief
Read More: "We Are Not Alone": US Has Retrieved Craft Of 'Non-Human Origin' Says Whistleblower From Govt. Task Force On UFOs