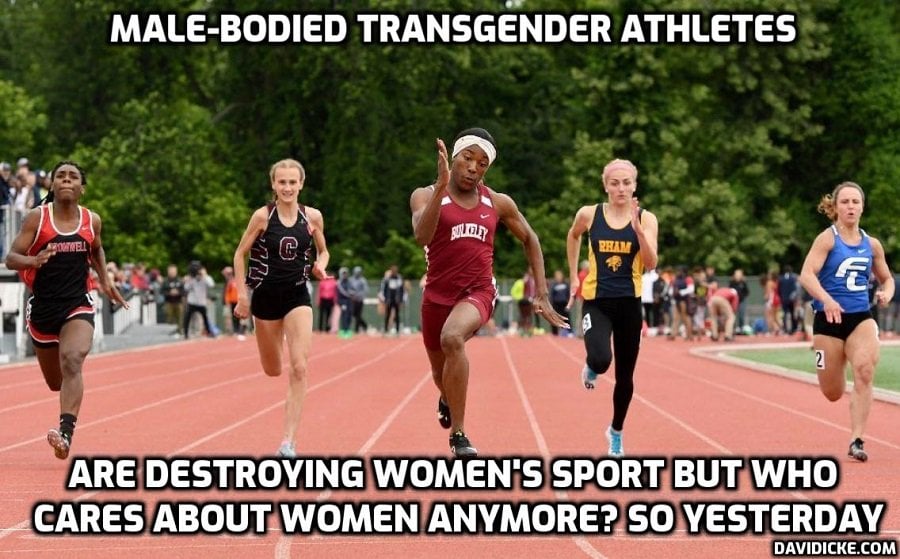 British Cycling have banned transgender women from racing in the female category at all events to 'safeguard the fairness of competition'.
The national governing body's new policy ends transgender rider Emily Bridges' dream of competing for Great Britain or Wales in women's races and puts pressure on the sport's international federation, the UCI, to strengthen their own rules.
British Cycling will change their current men's category to an 'open' category, where transgender women can compete against other male-born riders, while the female category will be reserved for those who were female at birth.
The new policy relates to all competitive activity – any race or event involving timing, ranking or prizes – and will come into force in full by the end of this year.
Transgender women will still be allowed to ride with women in non-competitive cycling settings, such as the Breeze community programme.
In an Instagram post, Bridges hit out at British Cycling for their handling of the issue, and said that she was fed up with the conversation being dictated 'on their terms, and being controlled by them'.
In her damning statement, she said: 'British Cycling is a failed organisation, the racing scene is dying under your watch and all you do is take money from petrochemical companies and engage in culture wars.'
She notes that the announcement follows a wave of policies across America affecting transgender people.
Bridges wrote: 'This is a violent act. When the government is expressing admiration towards Ron Desantis' fascist state which kidnaps children, and is itching to pass legislation to ban us from public life, this is a violent act.
'British Cycling are supporting this, they are furthering a genocide against us. Bans from sport is how it starts, look at what is going on in America.'
She accepted that 'a nuanced policy discussion' needs to take place, but said that British Cycling have not done this.
She added: 'I've given my body up to science for the last two years, and this data will be out soon.'
Bridges said she was strongly considering leaving Britain – which she calls 'this terrible island' – because of the high level of hate crimes committed against transgender people.
Read More: British Cycling BAN transgender women from racing in female competition