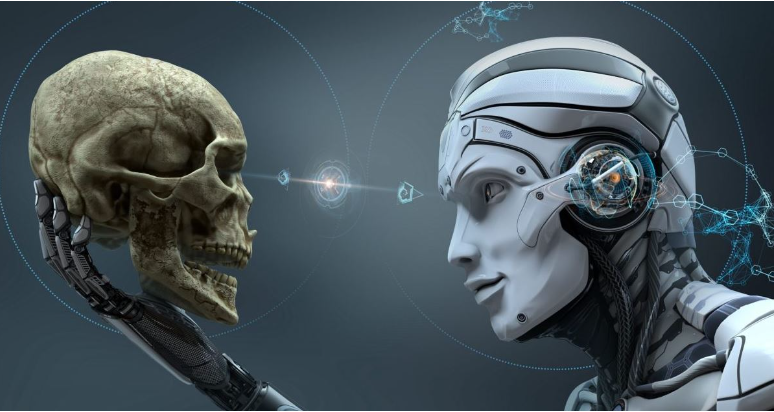 Hiding in plain site on a military website is a 2019 report that was published by the US Army Combat capabilities Development Command Chemical Biological Center.
The abstract of this report lays out it objectives:
CYBORG SOLDIER 2050: HUMAN/MACHINE FUSION AND THE IMPLICATIONS FOR THE FUTURE OF THE DoD
ABSTRACT: The Office of the Under Secretary of Defense for Research and Engineering (Alexandria, VA) established the DOD Biotechnologies for Health and Human Performance Council (BHPC) study group to continually assess research and development in biotechnology…
At the direction of the BHPC Executive Committee, the BHPC study group conducted a year-long assessment entitled "Cyborg Soldier 2050: Human/Machine Fusion and the Impact for the Future of the DOD".
The primary objective of this effort was to forecast and evaluate the military implications of machines that are physically integrated with the human body to augment and enhance human performance over the next 30 years.
This report summarizes this assessment and findings;
identifies four potential military-use cases for new technologies in this area; and assesses their impact upon the DOD organizational structure, warfighter doctrine and tactics, and interoperability with U.S. allies and civil society.
In another section, the authors of the study go on:
…"our use of the term cyborg is intended to envision a grander and fundamentally more complex future involving human/machine technologies over the next 30 years.
The cyborg technologies assessed in this study go beyond augmentation, which restores function from injury or disease, and are envisioned to enhance performance through a range of modifications from the functional to the radically structural beyond the normal baseline for humans.
One can also assume that aspects of cyborg capabilities will be enabled through the use of genetic engineering, synthetic biology, nanotechnology, artificial intelligence, or any number of emerging technologies…
The primary objectives of this study are to predict the direction cyborg technology will take within the next 30 years, determine how that could fundamentally impact national security, and make recommendations to senior DOD leadership on how to safeguard the United States and mitigate the threat posed by near-peer exploitation of these technologies.
Read More: TransHuman/Machine Fusion For Cyborg Soldier By 2050