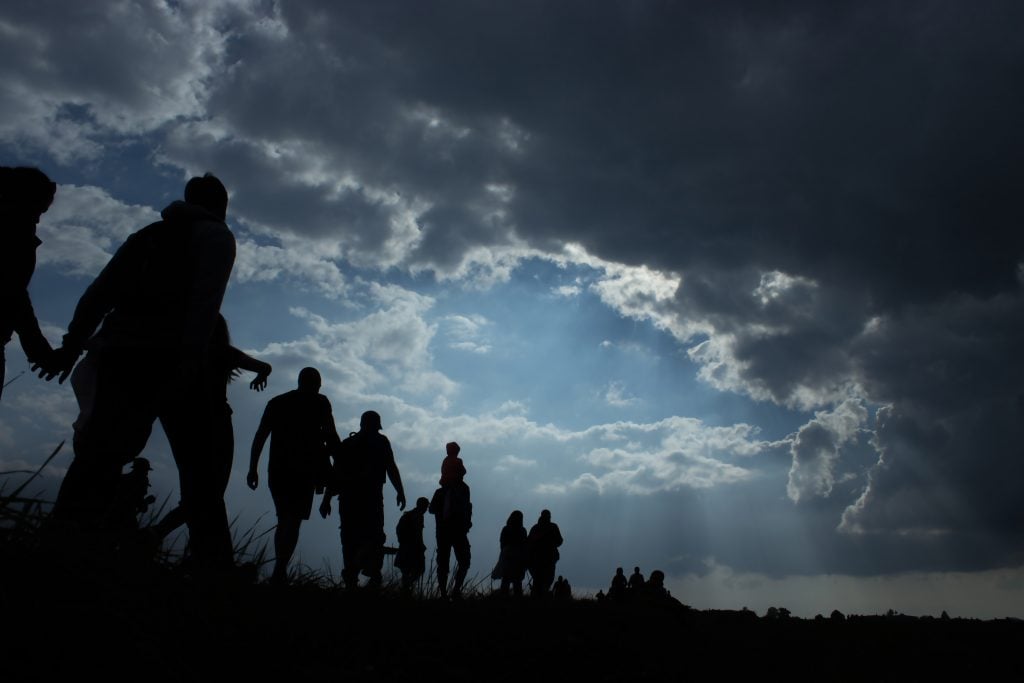 Migrants in Mexico preparing to invade the US are having food brought to them through food delivery apps like DoorDash.
Fox News reported the alarming detail Thursday, as migrants in Tijuana and other locations along the border patiently wait for the expiration of the Title 42 immigration policy that allowed for speedy deportations.
"Now check this out, migrants are actually ordering DoorDash and food deliveries on the Mexican side to get by until we take custody," a Fox News reporter stated.
Are you kidding me????

These illegal migrants are ordering DOOR DASH at the border while they prepare to invade our country once Title 42 gets lifted!!!

You CANNOT make this up!!! pic.twitter.com/ds1iI3IIqY

— Graham Allen (@GrahamAllen_1) May 10, 2023
Video showed at least two DoorDash delivery drivers handing food to migrants on the Mexican side of the border fence.
The footage riled up conservatives already fed up with Biden's border crisis, with some pointing out many Americans can't afford food delivery services.
There are AMERICANS who can't afford to DoorDash or Uber Eats.

You can't make this stuff up. pic.twitter.com/iGTv5eq7Uq

— CJ Pearson (@thecjpearson) May 10, 2023
The news of illegal migrants ordering Door Dash begs the question, "And paying with what?" https://t.co/9e3ew6Yzeh

— Bud Holladay (@BudHolladay1) May 11, 2023
Read More: Watch: Migrants Order DoorDash Food Deliveries