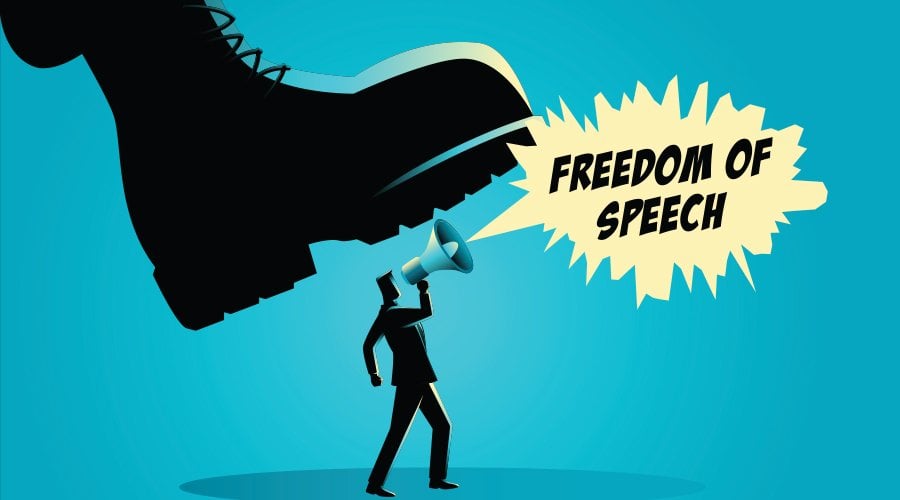 The president of Thomas Jefferson University may lose his job for liking tweets from Alex Berenson on his personal account. The episode marks a warning against those in mainstream institutions that any deviation from prevailing orthodoxy – no matter how minor – will not be tolerated.
Mark Tykocinski, a Yale trained molecular immunologist, became president of the university in 2022. Last week, a reporter from The Philadelphia Inquirer went through his personal Twitter account which had under 300 followers.
The Inquirer reported that Dr. Tykocinski had liked tweets from Berenson that criticized transgender surgeries for children and the efficacy of mRNA Covid vaccines.
"Two years after their introduction, the mRNAs Covid vaccines have proven to be what we all should have expected," one tweet from Berenson argued. "Another in a long line of overhyped, rushed, profit-driven Big Pharma flops with weak long-term efficacy and a lousy side effect profile."
This constituted a media and academic scandal. The reporter demanded an explanation, and Tykocinski's colleagues rebuked his transgression. Thomas Jefferson University CEO Joseph G. Cacchione wrote to faculty, employees, and students that Tykocinski "should have known better" than to like those tweets.
Even self-professed defenders of free speech joined the chorus of reprimands. Jonathan Zimmerman is a professor at the Pennsylvania Graduate School of Education and the author of Free Speech: And Why You Should Give a Damn. In 2021, he defended Georgetown Law adjunct professor Sandra Sellers after she was fired for noticing that black students underperformed in her class.
"Georgetown's official policy on speech says it is 'committed to free and open inquiry, deliberation and debate in all matters.' It has now carved out an exception for matters of race, which are essentially closed," he wrote. "The lesson [from Georgetown] is clear and unequivocal: Keep your big mouth shut, if you know what's good for you."
Now, Zimmerman has discovered his own carve-out – wrongthink related to Covid and juvenile transgender procedures.
Read More – Like a Tweet, Lose Your Job