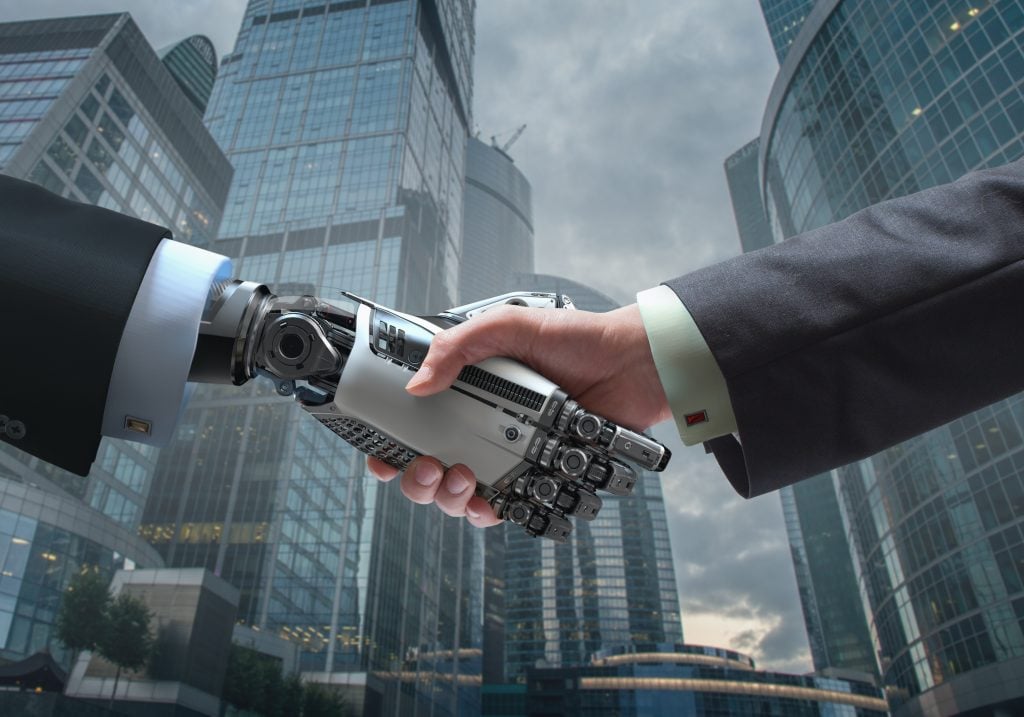 A staggering 83 million jobs will be nixed globally in the next five years as bank and postal clerks, cashiers, secretaries and other roles are pushed out by new technology, World Economic Forum (WEF) analysts predict.
At the same time, 69 million jobs will be created in emerging industries, such as artificial intelligence (AI), sustainability, and robotics. Still, that's a net loss of 14 million jobs, or 2 percent of the current global workforce.
The WEF study comes as IBM announced plans to automate 7,800 back-office jobs overt the next five years, and as Google's AI maven Geoffrey Hinton quit the firm over the 'dangers' of the new technology.
Saadia Zahidi, the research group's managing director, said machines were increasingly able to carry out tasks performed by humans, and that six in 10 workers would need to go back to class to stay in the job market.
That was 'adding more uncertainty' for millions of people globally who have already seen their lives upended or strained by the coronavirus pandemic, and geopolitical and economic shifts, she said.
She urged governments and business to support the 'shift to the jobs of the future' by rolling out new schemes to help workers with better 'education, re-skilling and social support structures.'
Researchers for the forum, which organizes the annual meeting of business leaders in Davos, Switzerland, brought together the perspectives of 803 companies that employ more than 11.3 million workers to produce their 296-page study.
Bank tellers and clerks are the first in the firing line. Other at-risk careers include postal clerks, cashiers and ticket sellers, data entry teams, secretaries, stock-keeping clerks, accounting, bookkeeping, and payroll clerks.
The fastest growing jobs are for specialists in AI, machine learning, and sustainability, analysts of data, business intelligence, information security, and fintech and robotics engineers.
Those industries could expand by as much as 30 percent each year until 2027, researchers said in their 'Future of Jobs' report.
Online shopping will see the biggest expansion in real terms, with some 2 million jobs created among those who work in e-commerce, digital marketing and strategy, and digital transformation specialists.
The lost jobs are being wiped out because of automation, digitization, and the rise of AI systems, including chatbots like ChatGPT, as well as high inflation, slower economic growth and supply shortages, researchers said.
The growth areas reflect the same macro trends, including the business sector's environmental, sustainability and diversity goals, as well as creating local supply chains that depend less on global cargo systems.
Hiring teams are expected to focus on workers who are skilled at analytical thinking, creative thinking, and who show agility, motivation and self-awareness, curiosity, and a willingness to learn new skills, the study says.
Read More: Career APOCALYPSE: 83 million jobs will vanish globally by 2027