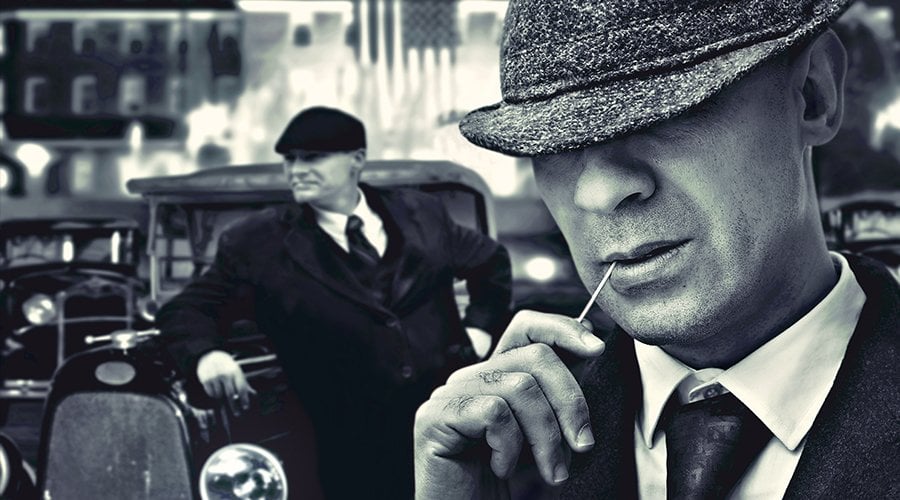 I was standing in a bank the other day trying to move money from one account to another. I was moving my money from one of my own accounts to another of my own accounts. I don't know if you've tried doing this recently but it gets harder by the week. You need to produce a driving licence or passport, of course. (Heaven help you if you don't have one or the other, or preferably both.) And you need your bank card. And, depending upon the mental state of the cashier, you may need a utility bill, a tax form and a council tax demand. You may need a note from your mother. I suspect it's easier to obtain a shotgun licence than to move your own money around.
And, of course, they now have a veritable litany of questions to fire at you. 'Has anyone asked you to make this transaction?'; 'Are you under pressure to do this?' And so on and so on. They pretend the questions are to protect us but only the naïve and dim-witted believe that. These stupid questions devised by very wicked people to delay the whole procedure and to force us all to bank online.
One of the daftest questions is something along the lines of: 'Is anyone waiting outside for you?'
Standing next to me, at the neighbouring window, stood a little old lady. She too was trying to move money from one account to another so that she could pay a bill.
'Is anyone waiting outside for you?' asked the bank clerk.
'Oh yes,' said the little old lady naively. 'My friend brought me.'
The clerk looked as pleased as if she'd won the lottery. 'Oh, well I can't help you then,' she said with a big smile and a sense of satisfaction you could have bottled.
The little old lady didn't understand. 'But my neighbour had to bring me,' she explained. 'I'm 93. I had to give up my driving licence.' She didn't understand that logic and honesty are no longer relevant.
'But your neighbour might have put you under pressure to make this transaction,' said the clerk, brim full of sanctimonious, self-righteous, box-ticking obedience.
Read More: A Bank, a 93-year-old Woman and the End of Civilisation as we know it