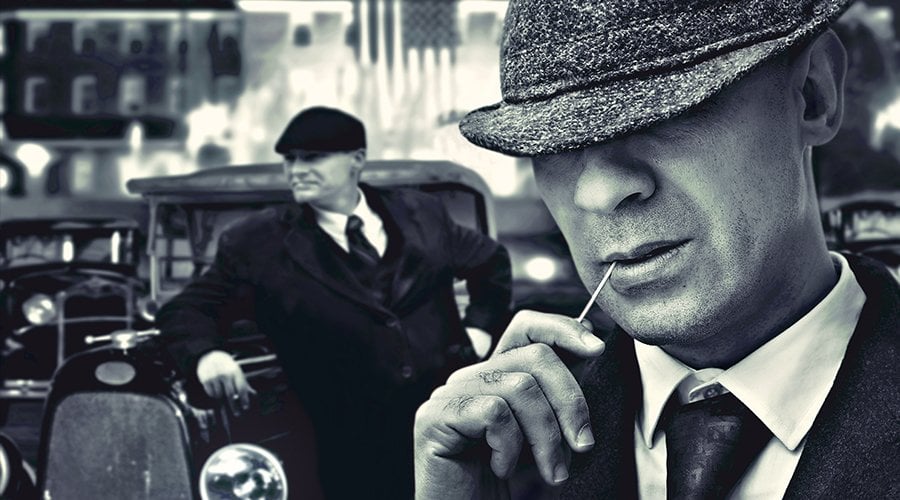 It was a £3million bank heist that was said to have been inspired by a SherlockHolmes story – on the street where the fictional detective lived.
The 1971 Baker Street robbery saw a gang tunnel 40feet into the basement vault of Lloyds Bank, before they made off with up to £3million – the equivalent of more than £35million today – in money and jewels.
Now, a new TV documentary tells how the heist may have been a plot by the security services to seize photos of Princess Margaret in a clinch with gangster and actor John Bindon.
The heist became known as the 'walkie-talkie bank job' because of a tip-off from a member of the public who overheard the robbers talking on a two-way radio.
A government gagging order, known as a D notice, was then imposed to prevent further coverage and National Archives on the raid remain sealed until 2071 – a highly unusual step for a crime with no apparent risk to national security.
A film based on the raid, 2008 hit The Bank Job, which starred Jason Statham, told of its alleged connection to Princess Margaret.
It depicted the compromising images of Margaret and Bindon being placed in Lloyds for safe-keeping by Michael X, a well-known criminal who was originally from the Caribbean.
She was known to have socialised with Bindon and was pictured with him on the Caribbean island of Mustique in 1974.
Bindon, who had links with the Kray twins and had starred as a crime boss alongside Michael Caine in 1971 film Get Carter, was said to be so well endowed that he could hang five half-pint beer tankards from his manhood at once.
Four men were jailed in 1973 for the raid and Michael X was hanged for murder in Trinidad in 1975.
The new documentary, Greatest Heists with Pierce Brosnan, airs on Sky History tonight.
Former James Bond star Brosnan says in the documentary: 'The safety deposit boxes at Baker Street Lloyds Bank are where London's rich and powerful stash their wealth — and their secrets.
Read More: Was £3m bank heist an MI5 plot to seize stolen photos of Princess Margaret having sex with a gangster?