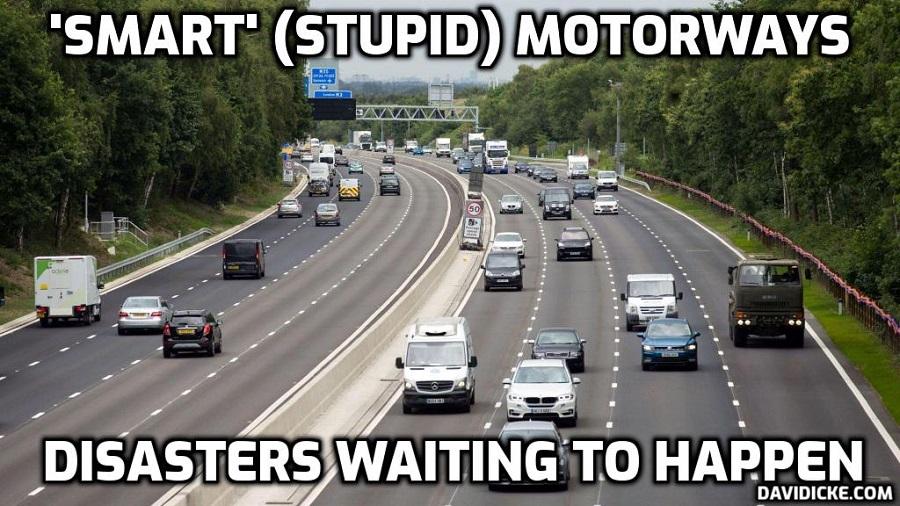 Reinstating hard shoulders on existing smart motorways would be "too disruptive" and cost a "significant" amount, Downing Street has said.
The Government is under pressure to bring back emergency lanes on the controversial roads.
It follows an announcement on Sunday that the building of new smart motorways has been cancelled amid safety fears.
It's the existing ones that are killing us
The Prime Minister's official spokesman insisted the existing road network is safe but acknowledged: "People do have concerns about how smart motorways have operated and a significant proportion have said they don't feel confident on these roads."
He said £900 million will be spent adding further safety features to smart motorways already in use.
"We think that's the right approach rather than adding in hard shoulders, which would be extremely disruptive to the public trying to go about their day, both for road users for local communities, and that obviously would come at a significant cost to the taxpayer," he said.
Campaigner Claire Mercer, whose husband Jason was killed on a smart motorway in South Yorkshire, is among those pushing for a return of the hard shoulder.
After Sunday's announcement, she said: "It's the existing ones that are killing us. And I'm not settling for more emergency refuge areas.
"So it's half the battle, but we've still got half the battle to go."
All-lane running smart motorways permanently use the hard shoulder for live traffic, while dynamic schemes only open the lane to traffic during busy periods.
The Department for Transport (DfT) announced on Monday that seven of the 14 smart motorway projects axed involve dynamic schemes due to be converted to all-lane running.
It means the roads will continue to operate without a hard shoulder at certain times.
Steve Gooding, director of the RAC Foundation, said: "The focus will now shift to those motorways that continue to use the hard shoulder as an occasional live lane.
"Drivers will understandably ask if the plan now is to permanently restore the hard shoulder on these stretches of road.
Sacrificing the hard shoulder for all-lane running has been shown to be simply dangerous
"Ultimately, the rules, regulations and layouts of roads should be easy to understand whether people are driving along them at 70mph or 7mph."
Jim O'Sullivan, then-chief executive of Highways England – now known as National Highways – told the Commons' Transport Select Committee in October 2019 that dynamic smart motorways are "too complicated for people to use".
Read More: Government: 'It is too disruptive' to reinstate smart motorway hard shoulders