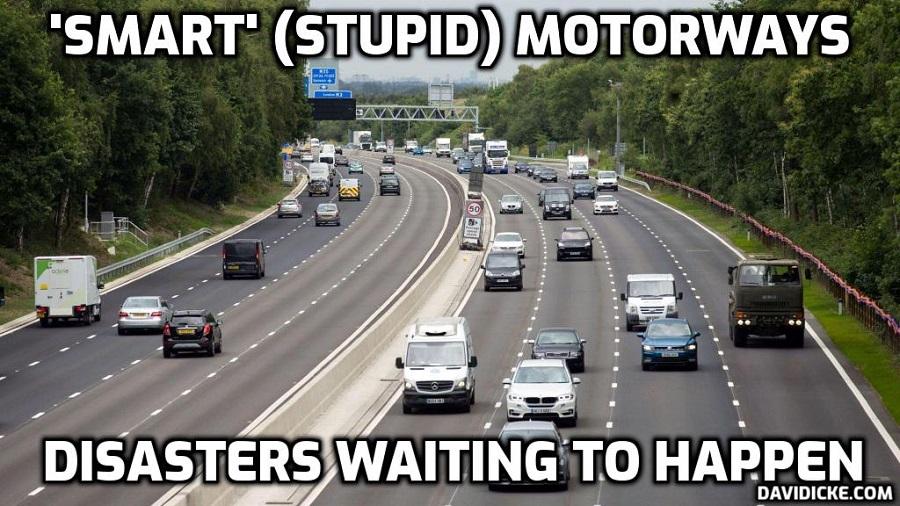 Derek Jacobs, 83, and Charles Scripps, 78, died after they were involved in a three car pile-up on the M1 near Sheffield in March 2019.
Mr Jacobs was stranded for three minutes and 34 seconds in the live inside lane after the VW van he was driving suffered a tyre blowout.
After pulling in tightly to the barrier he was crushed to death when a Ford Ka, which Mr Scripps was a passenger in, hit his van – before the car then flipped over and was hit by a coach.
Mr Scripps, a retired maintenance manager from East Hunsbury in Northamptonshire, died two months later from his injuries. His wife, Jean, then 77, survived with minor injuries.
Chesterfield Coroners' Court heard how staff from National Highways, which had turned the hard shoulder into a fourth lane, failed to spot the stranded VW or close the lane to traffic.
It also emerged that "human error" in its control room resulted in "significant delays" to speed limits being imposed.
Susan Evans, assistant coroner for Derbyshire, said: "Smart motorways are hugely controversial because of a lack of a hard shoulder for motorists to use in times of need.
"It's immediately apparent that, had there been a hard shoulder, this incident would not have occurred because Mr Jacobs would have been able to pull off the live lane entirely.
"That said, there are many roads in the road network, including dual carriageway 'A' roads, that are subject to the national speed limit and do not have the benefit of any hard shoulder."
She added that "significant delays" in setting speed limits was a "huge concern", but was not a contributory factor to the collision.
Miss Evans concluded that both men, who are among five people to have died on a 10-mile stretch of the M1 since it became 'smart' without a hard shoulder, died as a result of a "road traffic collision".
But, Mr Jacobs's widow, Sally, from Edgeware, who had boycotted the inquest over concerns it would be a "whitewash", said the coroner should be "sacked" because she had not issued a fear of future deaths report to highlight the dangers of smart motorways.
Read More: Smart motorway to blame for crash that killed pensioners, coroner says