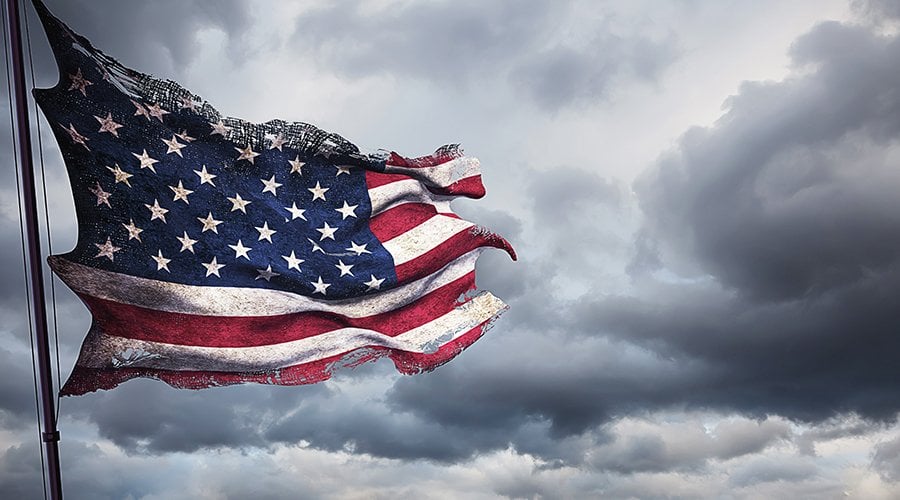 Shasta County, CA — In a chilling abuse of power, Shasta County Fair officials and the county itself waged a war on a little girl who just couldn't bear the thought of her beloved goat, Cedar, being slaughtered. Jessica Long's 9-year-old daughter had spent three months bonding with the animal, only to face the harsh reality of Cedar being sold and killed at the Shasta District Fair.
Long purchased the goat to enter into the fair and was obligated under contract to sell it at auction for slaughter. After her daughter bonded with the animal, however, Long appealed to officials in hopes that they would see her point of view.
"My daughter sobbed in her pen with her goat," Long wrote to the Shasta County fair's manager on June 27, 2022. "The barn was mostly empty and at the last minute I decided to break the rules and take the goat that night and deal with the consequences later."
Little did she know that her actions would lead to armed officials driving over 500 miles across Northern California, armed with a search warrant, on a mission to seize and kill a child's pet goat.
Long attempted to resolve the issue, offering to pay back the fair and any other expenses caused by her actions. She pleaded with the fair to make an exception and even offered to "pay you back for the goat and any other expenses I caused." But instead of considering the emotional turmoil her daughter had experienced, Shasta District Fair officials unleashed a vengeance on this family, in a shocking waste of police resources, violating their 4th and 14th Amendment rights.
The fairgrounds' obsession with making an example out of Long and her daughter was evident in their refusal to negotiate. Melanie Silva, Shasta District Fair Chief Executive, wrote back to Long saying, "Making an exception for you will only teach [our] youth that they do not have to abide by the rules."
It seems that the fairgrounds were more concerned with the "negative experience" brought to them by social media coverage than the well-being of a young girl who had already faced immense heartbreak.
While the fair officials were adamant about holding a child to an agreement that Cedar would be slaughtered, California law allows minors to withdraw from contracts within a reasonable amount of time. "A child can't be held to the same standard as an adult can," Gordon said. "When she wanted out, she had an absolute right."
Instead of respecting Long's attempts to resolve the situation, officials used the warrant to circumvent the civil process and killed Cedar anyway, effectively silencing Long and her daughter's fight for the goat's life.
Read More: California Officials Unleash Deputies on 9yo Girl to Seize Her Pet Goat and Slaughter It