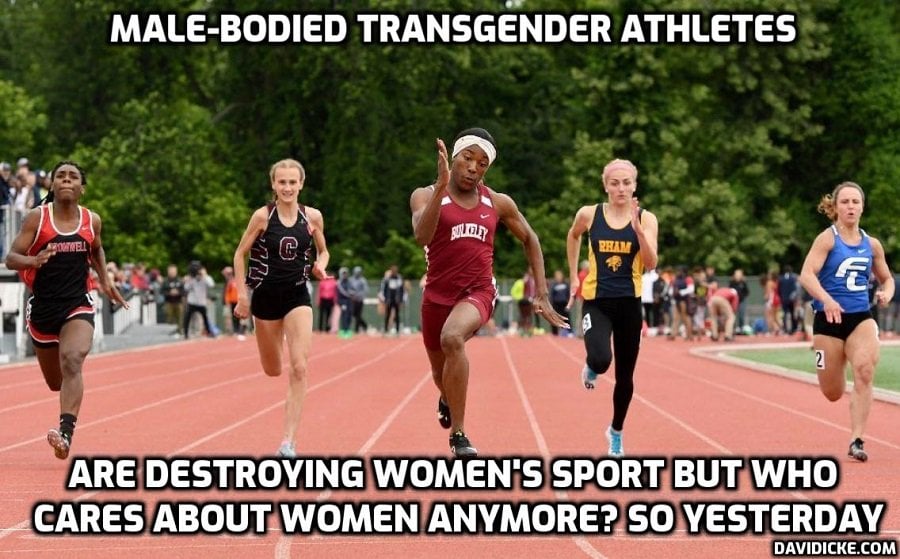 UK Athletics have followed World Athletics in banning transgender women from competing in the female category.
The national governing body revealed last month they wanted to make the change but had been advised it was not legal.
However, UKA announced on Friday they had now received the 'required assurances' that the sporting exemption in the Equality Act 2010 applies to the Gender Recognition Act 2004.
In a statement, the organisation said they will apply the new World Athletics transgender regulations to all competitions in the UK from Saturday.
They will also give consideration to 'changing the current male category to an open category' when they develop their new transgender eligibility policy.
The announcement was quickly hailed by campaigners, including former British Olympic swimmer Sharron Davies, who has called for other UK sports to follow suit.
Davies tweeted: 'All other UK sporting bodies must follow or are open to sex discrimination court cases for not upholding fair sport and equal opportunities for young girls and women, including masters and recreational events. All females are worthy of fair sport.'
World Athletics announced their ban on transgender women last week, with president Seb Coe saying the decision was made because of the 'overarching need to protect the female category'.
Davies also spoke out in support of Coe following World Athletics' announcement last Thursday.
She tweeted: 'Thank you @sebcoe & @WorldAthletics for standing up for female athletes across the world who are worthy of fair sport.
'Protecting the female category must include young girls, masters females & schools too.
Read More: UK Athletics will BAN transgender women from competing in the female category from Saturday