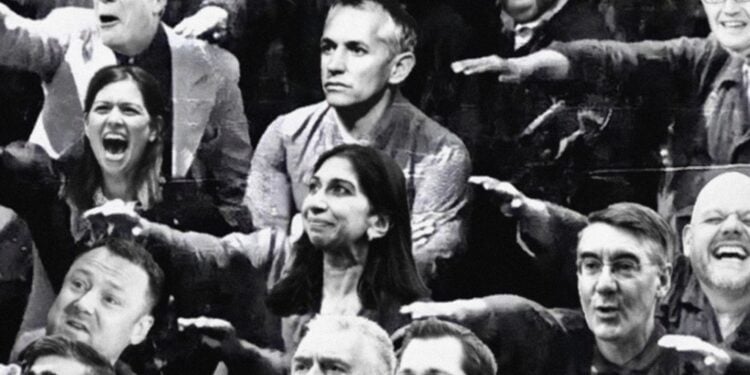 Lineker gate, as luckily no one is calling it, has to be one of the dumbest scandals of our increasingly dumb times.
A high paid, low IQ ex-footballer decides to Tweet that our eco-socialist government, led by a Hindu Prime Minister with Indian parents, is somehow like the Nazis. The BBC says this may be a breach of their impartiality guidelines and that he will not feature on the upcoming episode of Match of the Day. Now his colleagues all refuse to appear, mass migrating away from the show on small boats of imaginary virtue.
Where to begin with this complex yet incredibly stupid saga?
Lineker's initial tweet, stating that the rhetoric around the illegal immigration crisis was "not dissimilar to that used by Germany in the 30s" is typical leftie celebrity drivel. But the question of why he would tweet it in the first place throws up some interesting possibilities.
Read more: The Absurd Celebrity Meltdown Over Gary Lineker