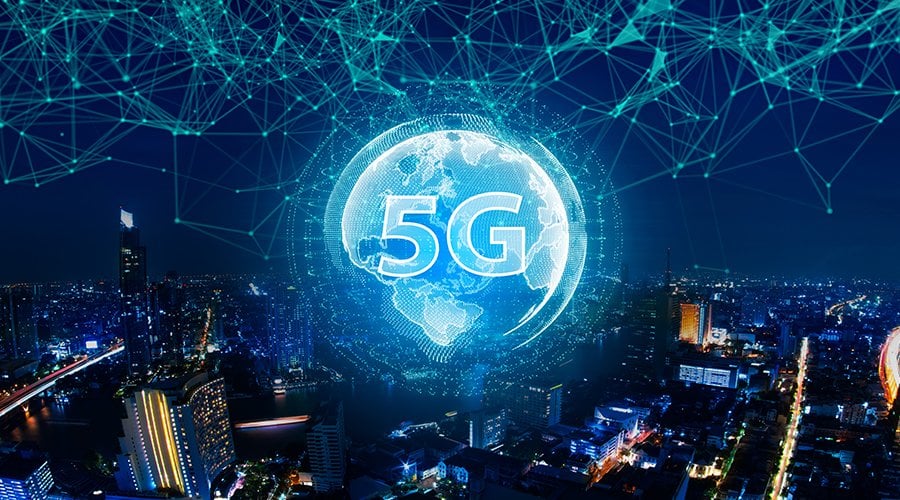 In 2019, telecom executives gave U.S. congressional testimony that they had NO independent scientific evidence that 5G exposure is safe, though warnings about deployment and exposure started before then. Since 2017, doctors and scientists have been asking for moratoriums on Earth and in space due to biological and environmental health risks (see 1, 2, 3, 4), and the majority of scientists worldwide oppose deployment. Some researchers have also warned that 5G activation may be contributing to COVID-19 infections as well as hundreds of thousands if not millions of bird deaths.
Additionally, since 2018 there have been reports of people and animals experiencing symptoms and illnesses after 5G was activated (see 1, 2, 3, 4, 5), including one last month and another one this month. Of course, countless others may be experiencing exposure-related symptoms and illnesses as well.
A new case report shows that two previously healthy men rapidly developed typical "microwave syndrome" symptoms shortly after a 5G cell tower was installed on the roof of their office.
According to the report, published Feb. 4 in the Annals of Clinical Case Reports, the men experienced headaches, joint pain, tinnitus, abnormal fatigue, sleep disturbances, burning skin, anxiety and trouble concentrating.
The findings match the results of a similar case report published last month in the same journal — that appeared earlier in the Swedish journal Medicinsk Access — showing a previously healthy man and woman developed similar microwave syndrome symptoms soon after a 5G tower was installed on top of their apartment.
In first study of its kind, Swedish researchers found #5G radiation causes typical symptoms indicative of "microwave syndrome." Study also confirmed that non-ionizing radiation — well below levels allowed by authorities — can cause health problems.https://t.co/AuYgHsKykA

— Robert F. Kennedy Jr (@RobertKennedyJr) March 13, 2022
Both reports show that non-ionizing radiation from 5G — well below levels allowed by authorities — can cause health problems in individuals who had no prior history of electromagnetic sensitivity (EMS).
The two reports appear to be the first studies in the world on the health effects in humans from exposure to 5G, according to the authors.
The case reports' lead author, Dr. Lennart Hardell — a world-leading scientist on cancer risks from radiation — said the two reports are "groundbreaking" because they serve as the "first warning of a health hazard."
"This may be the case for 5G and these results must be taken seriously," he said.
"People shouldn't have to leave their homes because of 5G," said Hardell, an oncologist and epidemiologist with the Environment and Cancer Research Foundation who has authored more than 100 papers on non-ionizing radiation.
Just the 'tip of the iceberg'
Hardell told The Defender the two case studies are likely just "the tip of the iceberg" when it comes to 5G's impact on people's health.
Because research on the health effects of exposure to 5G is lacking, Hardell said, we don't know how many people get sick from 5G.
Mona Nilsson — managing director of the Swedish Radiation Protection Foundation and co-author of the case reports — said it was a "great scandal" that "5G has been rolled out for several years now in Sweden and in the U.S. without any study at all being performed about the health effects."
Read More: Another Case Report Reveals 5G Towers