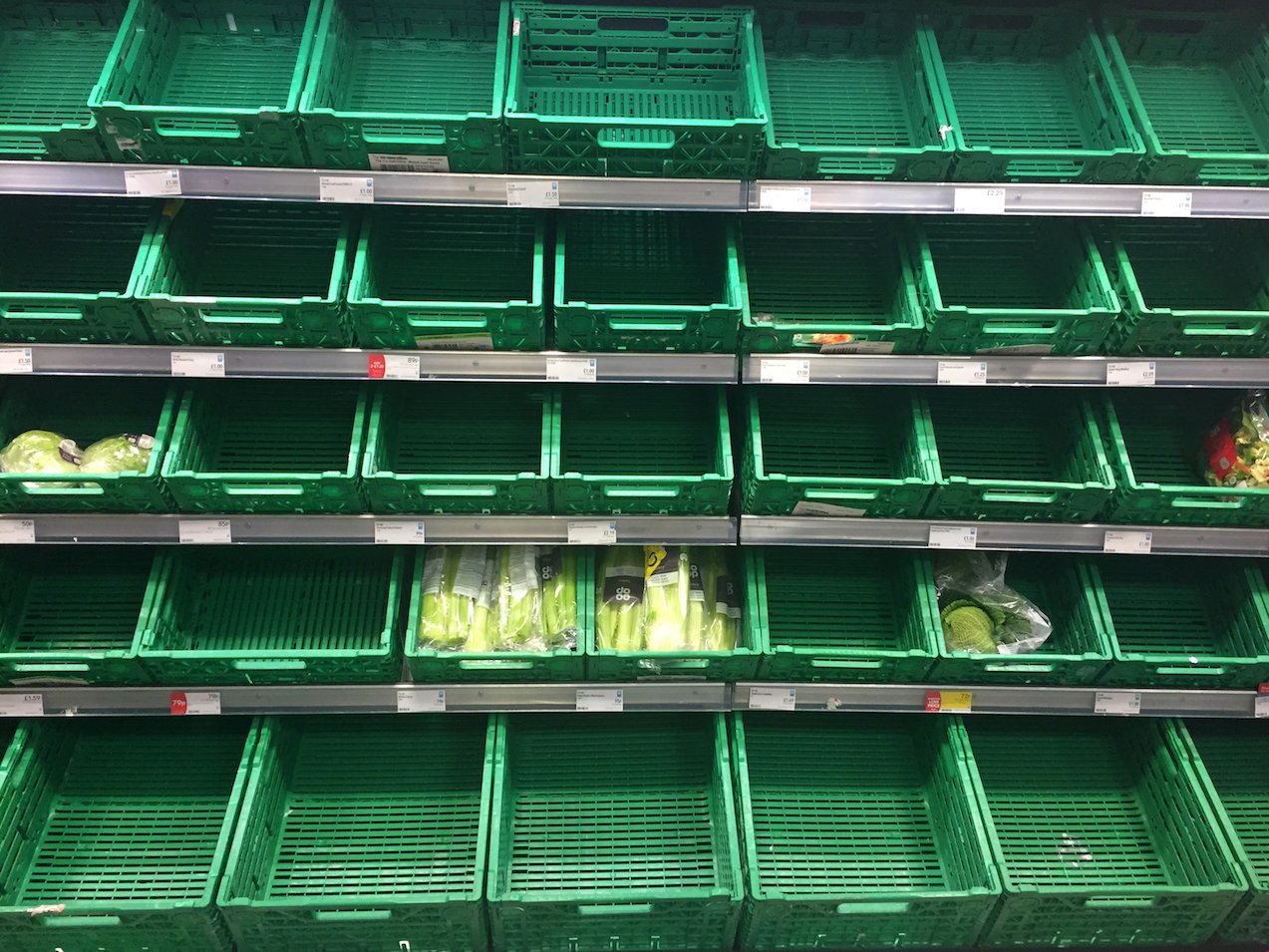 Supermarkets are rationing fruit and vegetables as shelves continue to remain bare in stores across the country.
Shoppers in some Asda stores have been told that they can buy up to three packs each of tomatoes, peppers, cucumbers, lettuce, salad bags, broccoli, cauliflower and raspberries at a time as supplies run empty in a number of outlets.
The crisis has developed in recent weeks due to soaring energy costs which have forced British farmers to switch off greenhouses as they desperately try to make ends meet.
Meanwhile, a 'perfect storm' of flooding, cold temperatures and cancelled ferries have caused major supply problems on the Continent.
One shopper, Hilary Paterson-Jones, said she had to visit four supermarkets in her home town of Holyhead, Anglesey, to complete her weekly shop.
Read more: Supermarkets ration fruit and veg as shelves empty in supply shortage: Asda limits shoppers to three items each as UK farmers switch off greenhouses amid soaring energy costs and Europe is hit by 'perfect storm' of growing issues