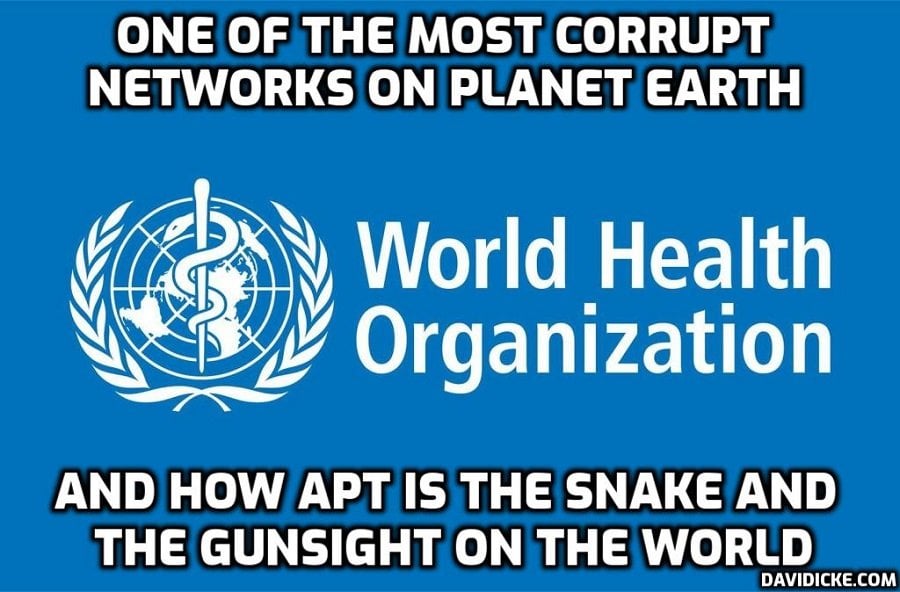 The World Health Organization (WHO) last month named Dr. Jeremy Farrar its new chief scientist. Farrar will step down Feb. 25 as director of the Wellcome Trust, the largest funder of medical research in the U.K. and one of the largest in the world
Farrar and the Wellcome Trust are less well-known relative to similar global public health giants, such as the Bill & Melinda Gates Foundation — and that's "to people's detriment," investigative journalist Whitney Webb told journalist Kim Iversen on a recent episode of "The Kim Iversen Show":
"If what is essentially a power grab by the World Health Organization gets put into force, then Jeremy Farrar will have essentially total authority to impose upon member states what medical responses they would have to implement in the event of another pandemic."
Webb referred to proposals in the works to transform the WHO from an advisory organization to a global governing body whose policies would be legally binding for member states in the case of a global health emergency.
While at Wellcome Trust, Farrar was the architect of several key WHO COVID-19 pandemic policy directives, including lockdowns, masking and mass vaccination.
"What we see with Farrar is a recipe for disaster when it comes to imposing experimental medical technology on the population during public health crises. This is a guy who was very much invested in this stuff," Webb said
It's Something Out Of 'Brave New World'
Iversen asked about links between the Gates Foundation and the Wellcome Trust.
While there is no direct link, Webb said, "The Bill & Melinda Gates Foundation and a lot of these other organizations, including the Wellcome Trust, are very much pushing an agenda that I would argue is sort of the fusion of Big Pharma and Big Tech."
"Essentially Big Pharma is looking for new markets and new products and Big Tech can help them accomplish that," she said.
Over the last several decades, Big Pharma and "billionaire philanthropists" have come to dominate the WHO, Webb told Iversen. They are the ones, "in my opinion, executing this power grab more than the WHO itself," she said.
There are also key ties between Big Tech and national security agencies, Webb said.
Farrar has connections to the Defense Advanced Research Projects Agency or DARPA, the Pentagon's research arm, Webb said.
His philosophy of scientific innovation is best exemplified by the organization he created as an offshoot of the Wellcome Trust — Wellcome Leap, "a global health equivalent of DARPA" — to respond to the COVID-19 pandemic, she said.
Read More – Is A Mad Scientist Set To Become Chief Scientist At The WHO?