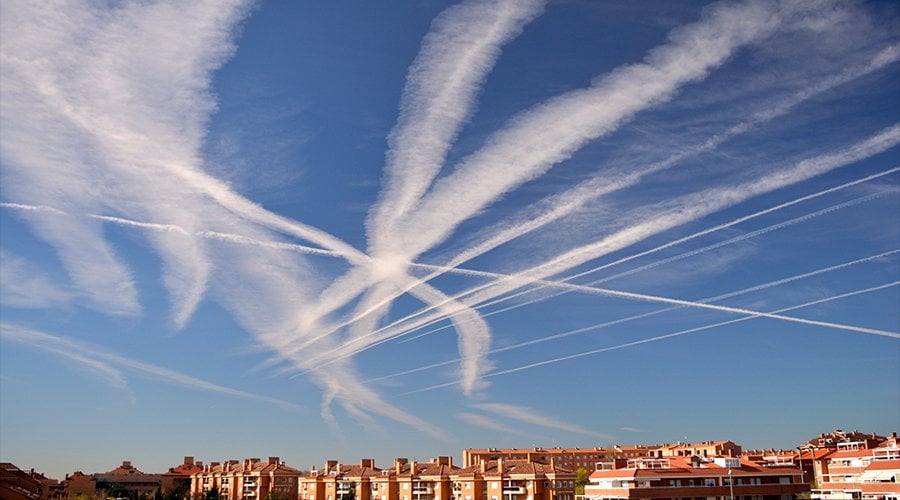 Concerned citizens around the planet posted pictures and videos on Twitter Friday exposing the global chemtrail program poisoning Earth's environment.
From Texas to Turkey, people called for the end of the geoengineering project.
With millions of people now paying more attention to environmental issues in the wake of the East Palestine, Ohio train derailment and subsequent chemical explosion, perhaps they'll start wondering what substances are being sprayed into the atmosphere.
Every image and video below was posted to Twitter on Friday morning:
Los Angeles, California
Hey…good morning. Another day in paradise, with more #chemtrails . Los Angeles area pic.twitter.com/hglxyMMHD3

— paparuc (@paparuc) February 17, 2023
💥Chemtrails again in SW LA. WHs can't or won't stop chemical spraying of citizens. Kind of like not freeing J-6 POPWs in their own country. If you are not asking why then you are blindly following another narrative.🤔 pic.twitter.com/tgumIJqx8x

— WBawake (@WBawake1) February 17, 2023
Read More: Chemtrails Go Viral In Wake Of Toxic Ohio Train Derailment